WHEN

: 21st July, 6:30 - 7:30pm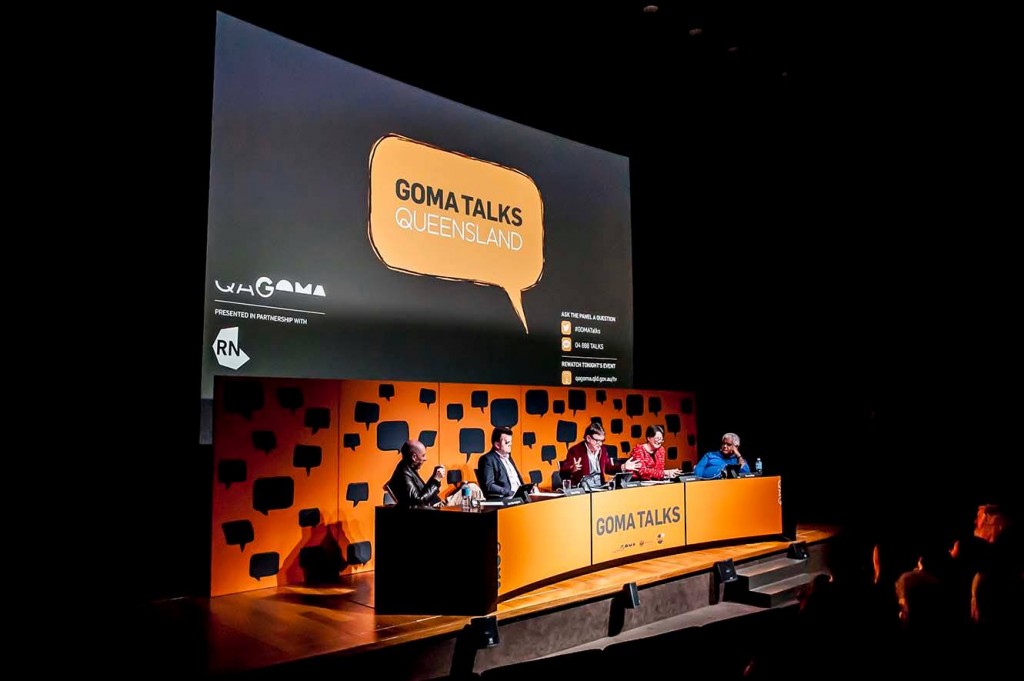 We were told that new technology would unshackle women from the domestic duties of the home, and yet in the 21st-century women's experience of online and social media is one of abuse, exclusion and exploitation. From trolling to gaming and online culture, is technology feminism's new frontier?
Join special guest panellists and ABC Radio National host Paul Barclay (Big Ideas) at our first event in this GOMA Talks series. http://bit.ly/276cIjn
• Dr Emma A Jane, Author and Senior Research Fellow and Senior Lecturer, The University of New South Wales
• Alanah Pearce, Writer, presenter and Associate Editor, Toys and Culture, IGN Entertainment (joining via Skype from San Francisco)
• Dr Melinda Rackham, Artist, curator and writer
• Dr Nicolas Suzor, Senior Research Fellow, Faculty of Law, Queensland University of Technology
View the live stream of GOMA Talks and share your comments, feedback and questions to the panel using the twitter hashtag #GOMAtalks or SMS 04 888 TALKS (82557).