WHEN

: 6th May - 15th July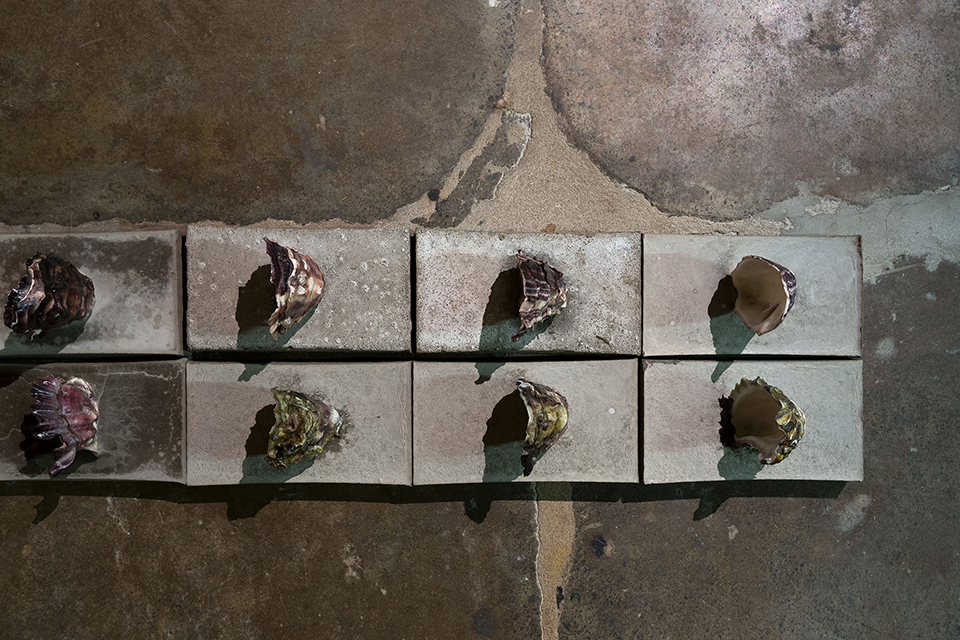 The IMA is pleased to present a group exhibition featuring artists who use everyday materials and approaches to explore issues of ecology, inequality, surveillance, and sovereignty: Material Politics. 
The exhibition takes its point of departure from Recession Art and Other Strategies (1986), curated by artist and then IMA Director Peter Cripps. Material Politics reflects on a longstanding tendency in Australian contemporary art to work with an economy of means. It focuses on artists who use readily-available materials for more than economical reasons, to embed political perspectives. The exhibition, which runs until 15 July, is centred around a series of new commissions and recent works by Zach Blas and Jemima Wyman, Megan Cope, Gabriella Manganoand Silvana Mangano, Archie Moore, Raquel Ormella, Keg de Souza, and Tintin Wulia.
Image: Megan Cope, Foundations I, (2016), oyster Shells and cast concrete. Courtesy: Of the artist and THIS IS NO FANTASY + dianne tanzer gallery.