WHEN

: 30th August - 1st October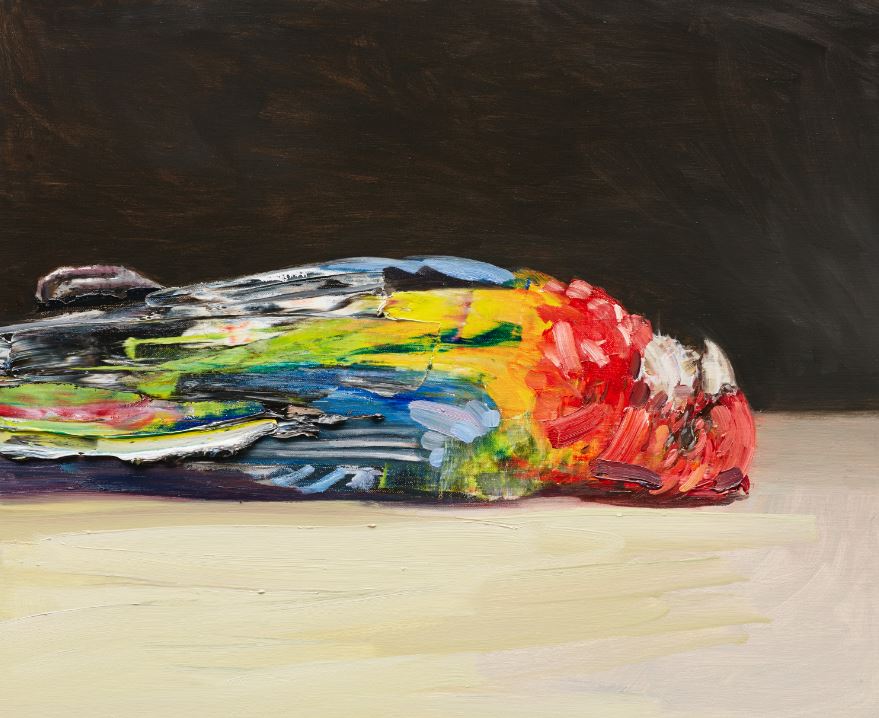 Guy Maestri will present a new series of paintings and sculptural works in his exhibition, Unearth, at Jan Murphy Gallery. The much-admired artist has exhibited widely nationally and won numerous awards, including the 2009 Archibald Prize.
Known for his bold en plein air paintings, the landscapes in this exhibition are the result of a three month residency in Hamilton, Western Victoria. These works acknowledge the affect that farming has had on this ancient landscape and pay tribute to a number of iconic Australian artists who have painted this area throughout history.
Unearth also contains a number of Maestri's richly painted road kill. Viewing these works as an extension of his landscapes, they are both a celebration of beauty and a homage to Australia's native fauna.
An exciting new medium for Maestri is sculpture. Made in his own image, Maestri states:
"These self-portrait sculptures are not about preservation or beauty and have instead been brought about in a different way to the paintings. The raw material can be pushed, kneaded, frozen, split, melted and carved. The perfect medium to explore oneself. They're more about deconstruction, exploration, and understanding. Unearthing."
Maestri's work is held in numerous public and private collections, including Parliament House, National Portrait Gallery, Macquarie Bank and Artbank. He is a regular finalist in the Archibald and Wynne Prizes and is a finalist in both in 2016. He will be undertaking a residency at Tweed Regional Gallery in July 2016, followed by an exhibition there in 2017.
Image: Guy Maestri Wreck no. 21 2016, oil on linen, 51.0 x 61.0 cm