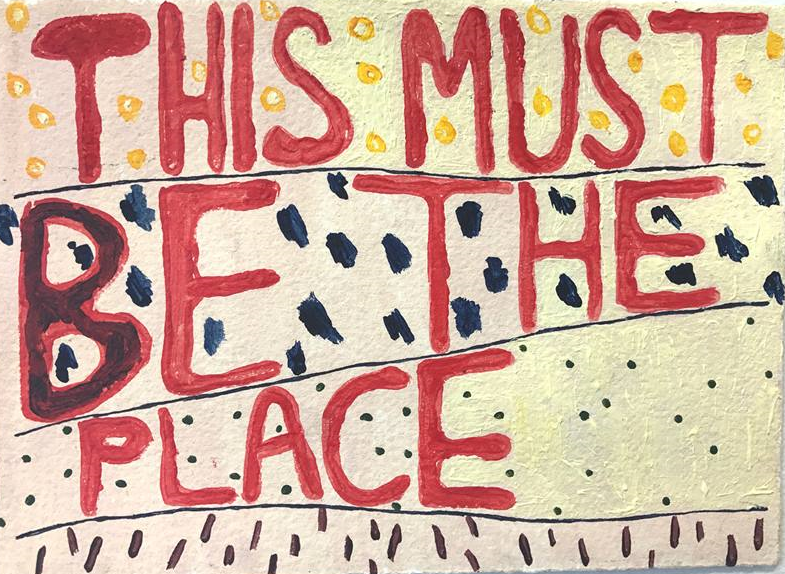 This must be the place is a respite for the doubtful, a breather for the disheartened. A place to feel good and remember laughing is good stuff – especially when it's at your own self. It's somewhere where all the niggly, unsure, sore bits can hang out without getting a hard time. A place full of weird and wonky and warm things that will sympathetically tickle the discomfort of not-knowing and remind you that sense doesn't need to be made of everything.
Hailey Atkins is a Brisbane based artist graduated from Queensland College of Art with a Bachelor of Fine Art with Honours (Class I). Her sculptural practice sits at the intersection of humour, failure and ambivalence, and explores how the resulting aesthetic can be utilised to meaningfully disrupt the negativity surrounding failure and doubt. She has exhibited widely in Queensland, as well as interstate (Sydney, Hobart) and internationally (Utrecht, Netherlands) and is forthcoming artist in
residence at Kaus Australis (Rotterdam, Netherlands) Oct-Dec 2017.
Essay by Miranda Hine
OPENING / 6pm, 10 May 2017
Q&A WITH THE ARTIST / 2pm, 27 May 2017
Cut Thumb Laundry is Metro Arts' 2017 Artist-Run Initiative in Residence.
For more information about our ARIs:
CUT THUMB LAUNDRY: https://cutthumblaundry.wordpress.com
Cut Thumb: http://www.cutthumb.org
The Laundry Artspace: https://thelaundryartspace.com