WHEN

: 3rd - 22nd February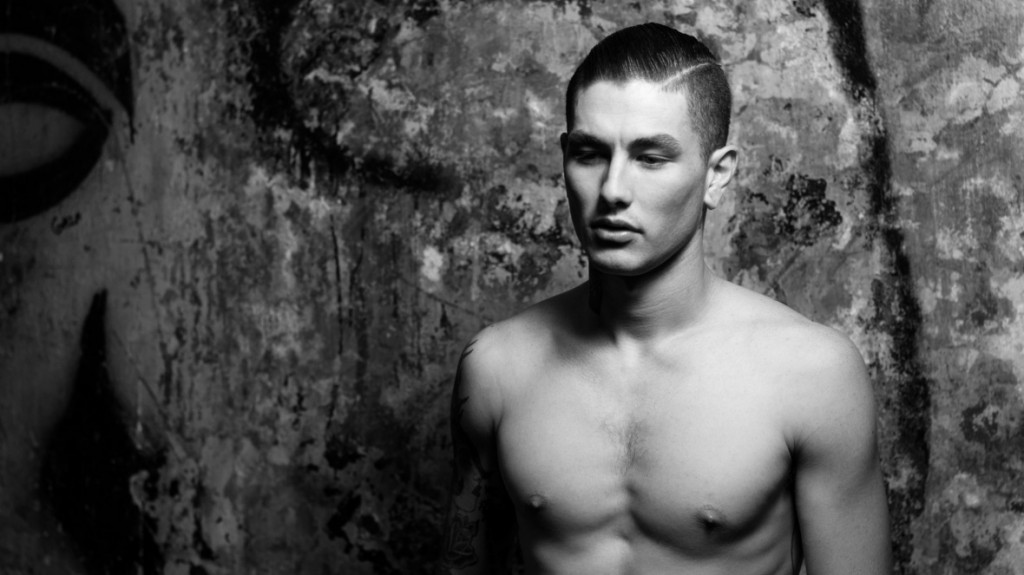 Inspired by a dark alternative vision of isolated masculinity. The black and white imagery, reminiscent of the highly contrasted nature of 1920s film, combined with modern qualities the subjects possess, meld together to create textural and atmospheric imagery. Stark whites, strong inky blacks and a violent tone, the series explores the evolving stylisation of armour and aggression. How this evocation of the instinctual has become coded in the male aesthetic, and exploring the duality this creates; the tug of war between the internal and external. Dark, gritty, visceral, and a fusion of modernised and classical masculinity, both aesthetically and historically; it seeks to locate the convergence between archetypal and atypical conceptions of the male form across the past century and beyond.
Featured models: John Neal, Coen Keyte. Jozey James, Steve Ryan, Justin Robertson, Michael Hogan, Charley Watson, Royce MacDonald, Peter Hartwig, Ryan DeVeau, Liam Klemenc, Giuseppe Friscia, Ben Truesdale, Zaine Pringle, Mitchell Eynaud, Brad Jakins, Brady Sherwell, Nick Elliott, Danny Lazar, Ben Dutton, John Middleton-Coulter, Joe Lam, Jaime Wood, Travis Scott, Kristian Crowe, Marcus Crenicean, Ryan Cotterill, Caio Rodrigo, Mayowa Adenyi, Emmanuel Matthews, Jack Kelly, Conor McCowan-Butt, Vincent Merouze, Jake Parsons, Dan Venz, Nick Skein, Reuben Wistenhuysen, Ansonny Palacious, Manu Taylorgreen, Sam Cook, Matt Foenander, and Andre Corey.
Come party, view and enjoy the Official Opening Night of HYDRA at 6pm 05 February.
This event is part of MELT: A Celebration of Queer Arts and Culture and Brisbane Queer Film Festival 2015.