WHEN

: 11th December, 4:00 - 6:00pm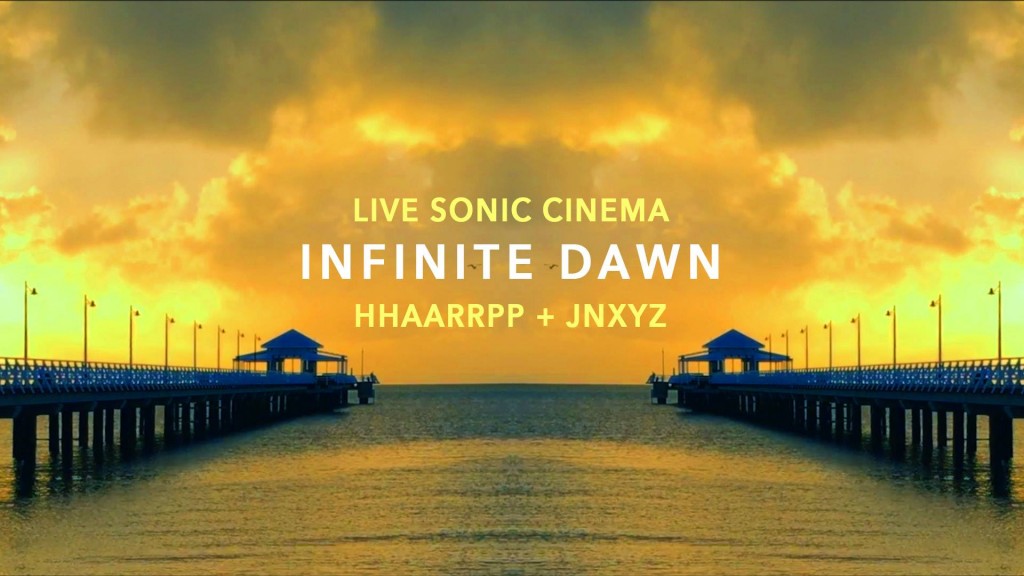 A live sonic-cinema event, fusing the surround sound atmospherica of HHAARRPP (Luke Jaaniste) with the stunning ambient landscapes of JNXYZ (Jona Nalder).
A vast golden sky. A dazzling ocean shore.
Music that drags your heart to the heavens.
An infinite dawn. So much time to dissolve.
Premiering the extended versions of two mesmerising music-films "Blood Moon" and "Lines in the Sand".
Presented as a live quadraphonic immersive music-scape from HHAARRPP, in front of a feature-film length version of JNXYZ's slow motion footage, within the gorgeous cinema space at Metro Arts (two sets, one 30mins, the next 60mins).
The artistic friendship and collaboration of Luke and Jona stretch back into early students days in Brisbane in the late 1990s, working on various underground projects together. After living in different regions and working on many other projects, they are now combining all they've learnt in the intervening years, excited by each other's recent work and the many potent synergies.
"Blood Moon" and "Lines in the Sand" are the first of their music-films to be publicly released. Footage was shot on location at Shorncliffe Pier, just north of Brisbane, on a cool autumn morning for what turned out to be one of the most stunning sunrises they've ever seen. Once the geometry and colour field of the imagery hold in the post-production editing, HHAARRPP went back to two existing tracks and reworked them in a dance with the sun and clouds.
TIX: http://infinitedawn.eventbrite.com.au
Proudly presented by MESMERISM INC and JNXYZ.VISION.