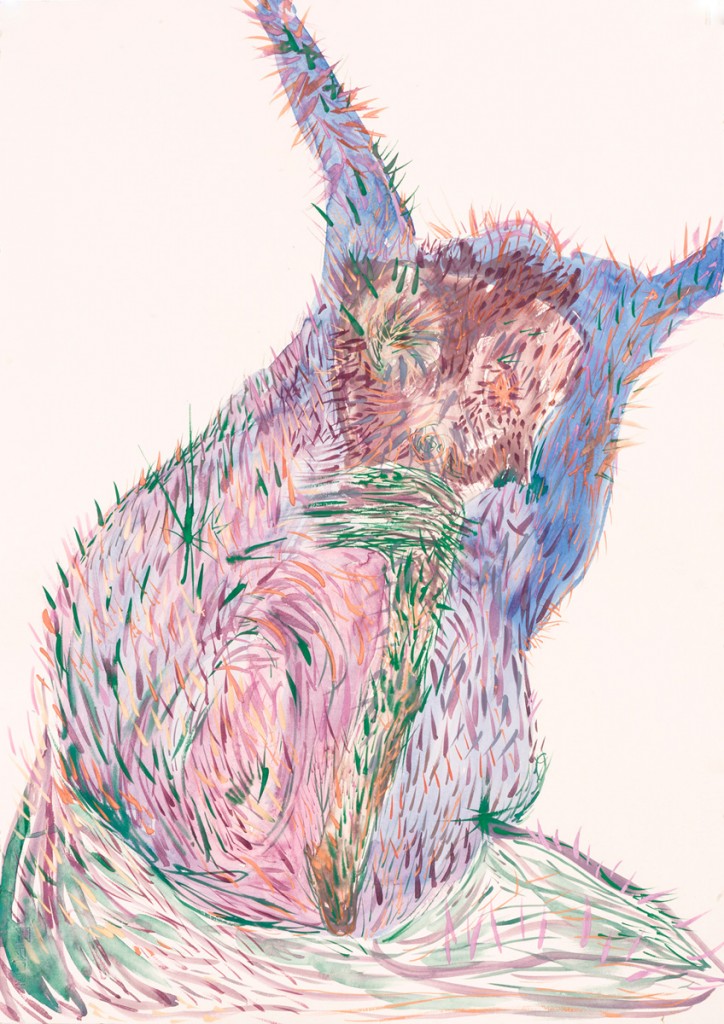 Jane Heraghty, is an artist who works across disciplines including collage, drawing, printmaking and sculpture. In creating this new suite of large water colour drawings Heraghty, has been influenced by the act of bird watching in her home environment of Far North Queensland.
Lying on my day bed, I observed a butcher bird slide gracelessly down a tree.  A simple act of animal silliness brought light to a recovery from a major illness. I am Bird Lover is a series of drawings where I explore notions of self and the role madness in healing.
Heraghty's practice observes our ordered and regimented social and economic system and asks where is the room for madness and visionary myth, for magic and shamanism.  She draws a circle in the sand and say here is my magic space.
"I am Bird Lover" is a series self-portraits documenting the dance between existence and non-existence. She is in different states and places at once; flitting between fight and flight, she touches an emotional response only to take to the air and land in another.
The colour is high volume childlike joyful; the forms uncomfortable and bodily but writhing or transforming. Engaging with them is like having eaten too much fairy floss and wanting to get off a merry-go-round that won't stop.
Her latest body of work is titled "I am Bird Lover" and will be on show at Jugglers Art Space from 7th July to the 18th July.
Opening Event: Friday the 7th July, 6-9pm.
Juggler's Art Space: 103 Brunswick Street Fortitude Valley.