WHEN

: 12th March, 4:00am - 6:00am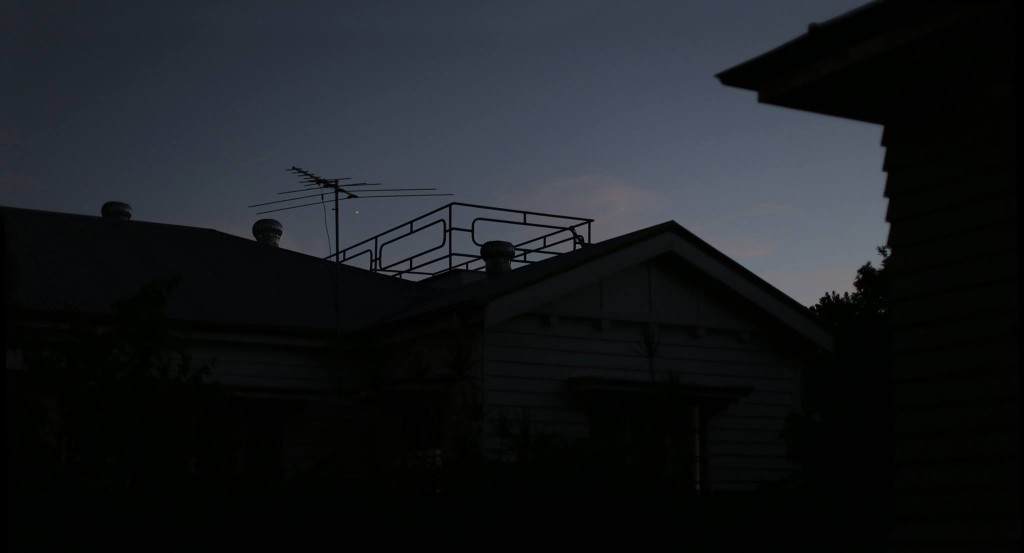 A post-midnight visual essay, Jarrod Van Der Ryken's most recent work captures the transitory shift of light and the accompanying change of mood in an introspective navigation of the familiar and prosaic setting of suburbia. Adopting an almost but not quite fly-on-the-wall voyeurism, the feature length video work occupies the intermediary zone between human absence and presence – a domestic space populated only by unseen bodies in passing. The work will screen at Outer Space from 4:00am through 6:00am Sunday morning (12th of March).
Jarrod Van Der Ryken is a contemporary visual artist whose practice is concerned with notions of the unspoken and hesitancies of self expression. His work attempts to draw new relationships between wider phenomenologies of thought and language including the difficulties of translating existential experience coherently into language. This activity occurs through experimentation with the introverted presence of the body in performance, installation and video work. Jarrod's recent work has explored how the secrecy of intimate thought, personal insecurities and social oppressions, relate to concerns of sexuality, gender, and social placement. His work articulates these ideologies through intensely personal and often ambiguous symbolic gestures of passivity.