WHEN

: 22nd April - 10th May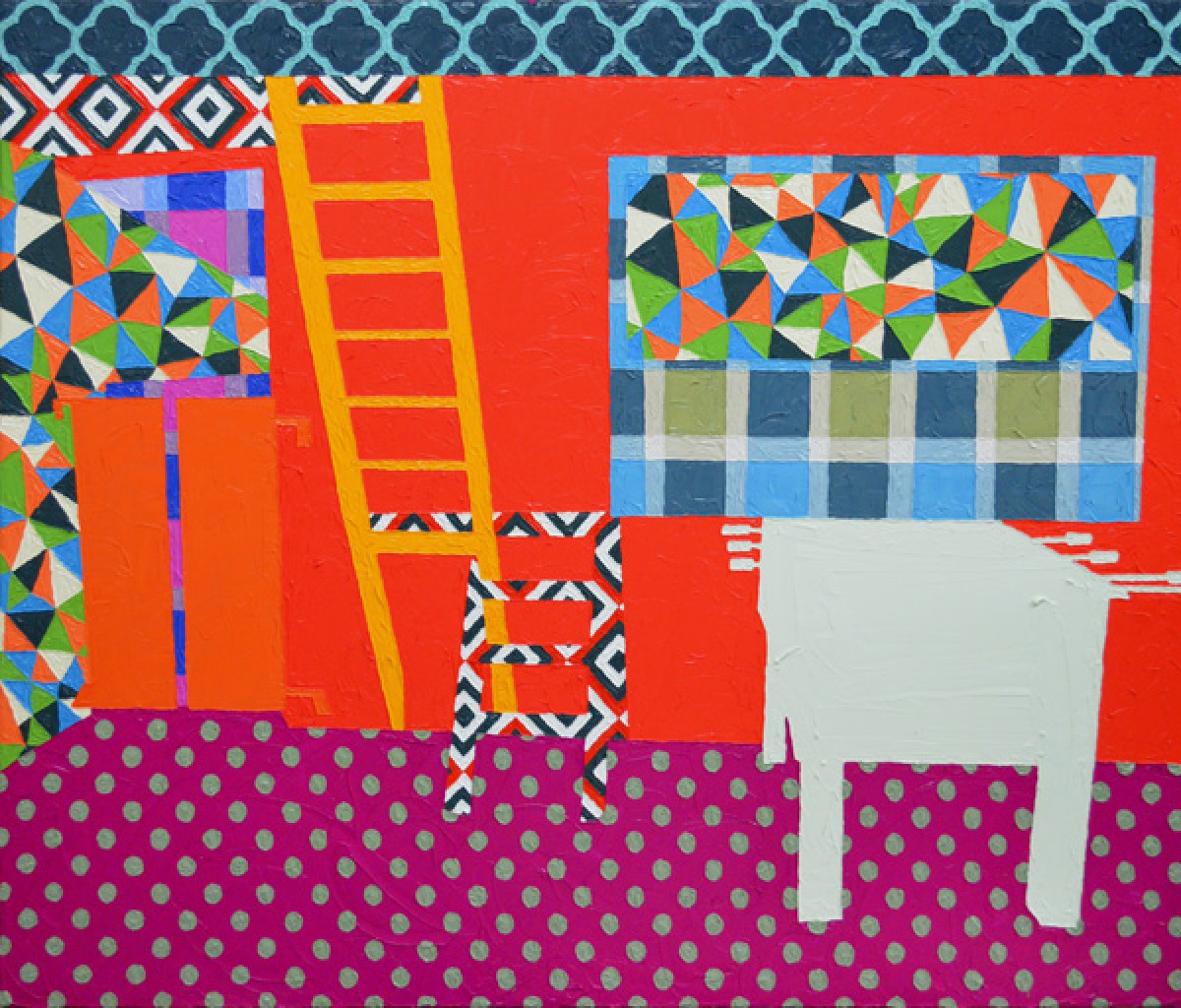 Jessica Geron is a Brisbane-based artist with a Master of Fine Arts from the College of Fine Arts in Sydney.
With tongue firmly in cheek, she brings together cultural elements of assorted trash and treasure, to create moments of hilarity, fantasy and pure (and impure) decorative distraction.  She quotes liberally from a rich history of pattern-work, films, personal photographs, airport novellas, life in the suburbs and a bottomless supply of weird and wonderful web imagery.
Her work is upbeat, happy, kitsch and colourful. It makes no attempt to discuss politics and it avoids altogether the dull, doom and gloom of the nightly news. The focus is on the beauty and joy of the composition, the impulsive use of colour and the indulgent lashings of bright, luscious impasto.