WHEN

: 4th December - 8th January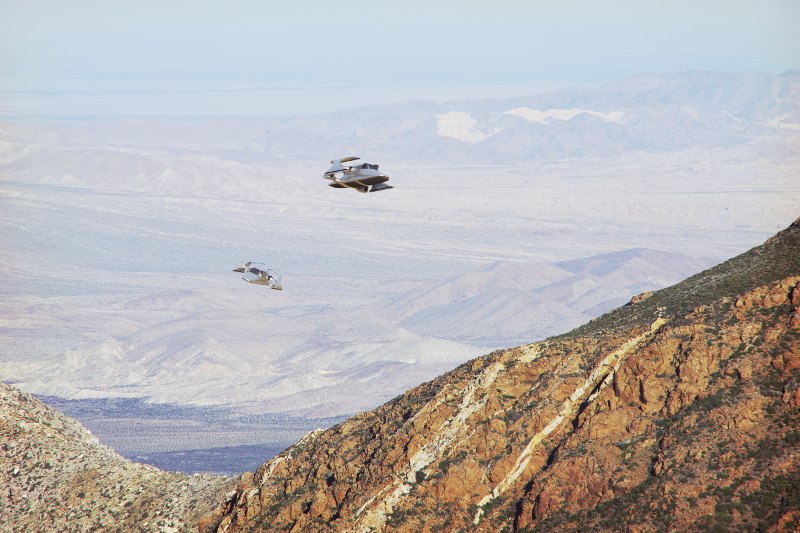 At one time the smartphone existed solely in the realm of science fiction. The genre's endless surfeit of fantastic hardware and software has long captured the minds of technologists and popular culture audiences alike. But the timeline between imagined and commonplace technology is decreasing.
Once-farfetched ideas are now mainstays in the mainstream. The maturation of the personal technology market continues to ramp up, fueled by research, development and production methodologies designed to reduce time to market. Beta releases, everything on-demand, rapid prototyping, quick response manufacturing, product customisation and other trends churn out things to sate the increasing consumer demand for new tech. Once hooked, the need to have 'the latest' is perpetuated by a myriad of models, versions and updates.
Joel Pedersen's imagined world is a feasible future along this same trajectory. His creations inhabit both a real-life location in the American Southwest and the conceptual space where of our fascination with technology, the future, the unreal, the paranormal and the extraterrestrial meet. From this place, he pushes back against science fiction's dramatic narratives about technology.
While his space-capable personal transport, hover vehicles and other machines may not yet be part of our lives, imagined technologies are commonplace in Pedersen's world; they are as much a part of the transport infrastructure and industry supply chain as they are integrated into the domestic lives of the people living there.
Space People – a selection of prints spanning Pedersen's vast body of composite images (which incorporate 3D polygonal models, CGI renderings and digital photography) – presents like a set of diorama, offering the audience small observations of the goings on of a place that is simultaneously fantasy and familiar. Nestled into the enormity of the desert and the minutiae of everyday life, these technologies which are a fantasy to us are everyday as people manage moving stock by hover vehicles or making their way from one place to another by high-speed monorail.
Exhibition Opening: 6.00–9.00pm on Friday 4 December 2015
Image:
Joel Pedersen
Foothills Flight, 2015
3D polygonal models, rendered and composited with digital photography, giclée print with archival pigment inks