WHEN

: 3rd - 27th November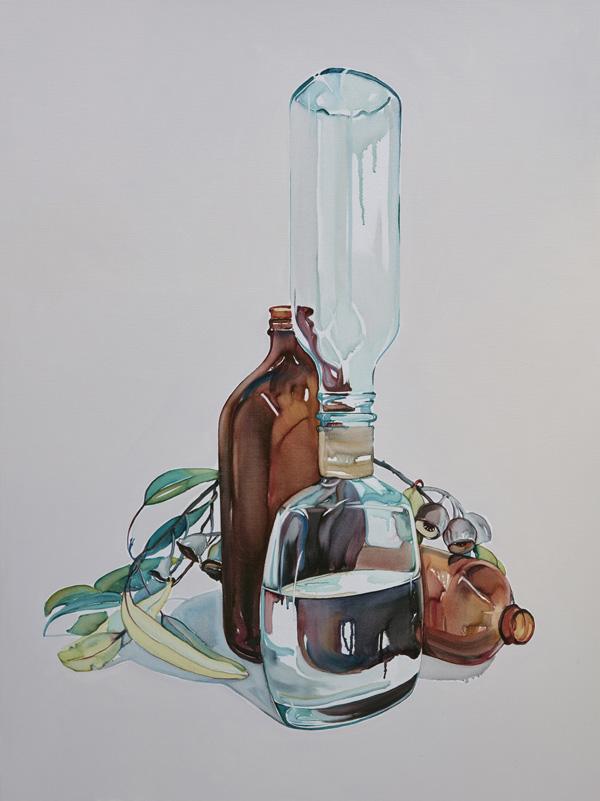 In Alone In The Sun, Julian Meagher expands on his previous examinations of ritualised masculinity and  Australia's drinking culture, looking to our white colonial past for answers to some of our most challenging contemporary problems. Continuing to question how much of his own identity has been shaped by our collective history, Meagher began dissecting the most pervasive and revered myths upon which our national pride was founded – myths of bushmen, booze and the birth of a nation.
Julian Meagher has been a recipient of the New Work Grant from the Australia Council of the Arts. He has been finalist multiple times in the Archibald Prize most recently in 2015 with his portrait of Daniel Johns, the Eutick Memorial Still Life Award, Doug Moran Portrait Prize, Mosman Art Prize, Salon des Refuses, Metro Art Prize, Blake Prize for Religious Art and the RBS Emerging Artist Prize. He has exhibited at the Melbourne International Art Fair, the Shanghai Contemporary Art Fair and Scope Miami.  Carrie McCarthy.
Image: The Nights Will Frame  2015
oil on linen
120 x 90cm