WHEN

: 1st - 30th November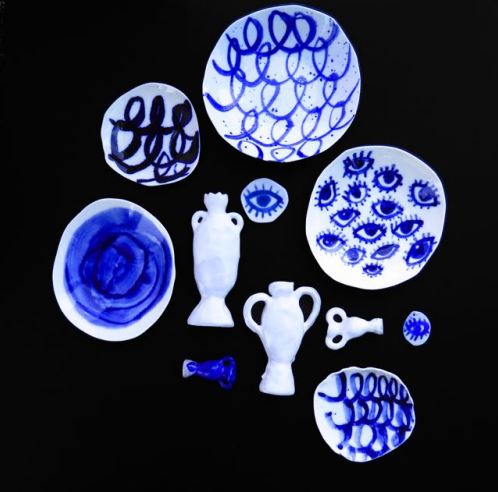 'Lost in Aegean' is the title of a new ceramics show by Brisbane artist Julie Smeros opening next week at Ari Jewellery Gallery Workshop in New Farm, Brisbane. Smeros is primarily interested in the experience of the first generation Greek Australian. This is expressed in cobalt stained porcelain in the form of plates and amphoras.
Smeros' vessel forms invite the known or learnt memory with evocations of the ancient vessel. At the same time her works exist as fresh and new, de-cluttered of aging material, purposeful in intention and domestic in scale. Recalling the past and offering it a resting place in the now. They offer perhaps a cathartic peace between the then and the now, their hand build bodies imbued with processes and stories learnt and re-interpreted, to find final form from Smeros' exchange of mind and hand, distilled in the experience of migration and the building of home.
Ari Jewellery Gallery Workshop
1/760 Brunswick St New Farm
Opening Hours 10am-4pm Tues-Sat
Ph 07 33586388
www.arijewellery.com.au