WHEN

: 26th August – 4th November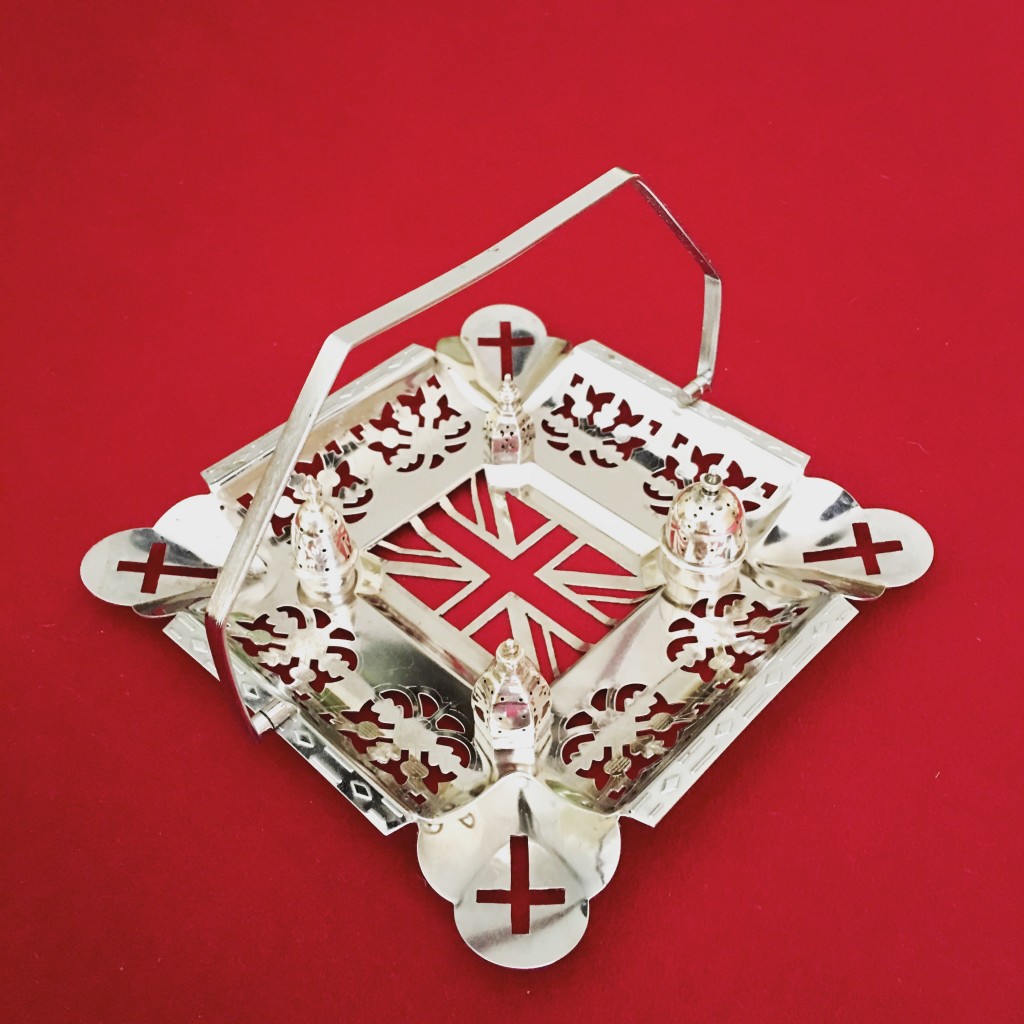 Michelle Stemm is a silversmith based in Brisbane. Through her work she explores impact of human migration around the globe and the impact this has on communities. In 2016, Stemm conducted one-on-one interviews and researched social and print media to examine Australian citizens' attitudes towards asylum seekers seeking protection in Australia and how their attitudes are formed.
Empathy to Infiltration aims to visually depict Stemm's research findings through reclaimed serve-ware. Stemm uses recognisable symbols and motifs to express key messages that she believes shape the way Australian's think and feel about asylum seekers.
SOS is presented in partnership with Griffith University's Queensland College of Art. SOS is an exhibition space dedicated to showcasing the college's best small object works from students, staff and alumni.
Image: Michelle Stemm, Culture clash, 2016. Antique silver salt shaker tops and stainless steel sweet dish