WHEN

: 11th August - 8th September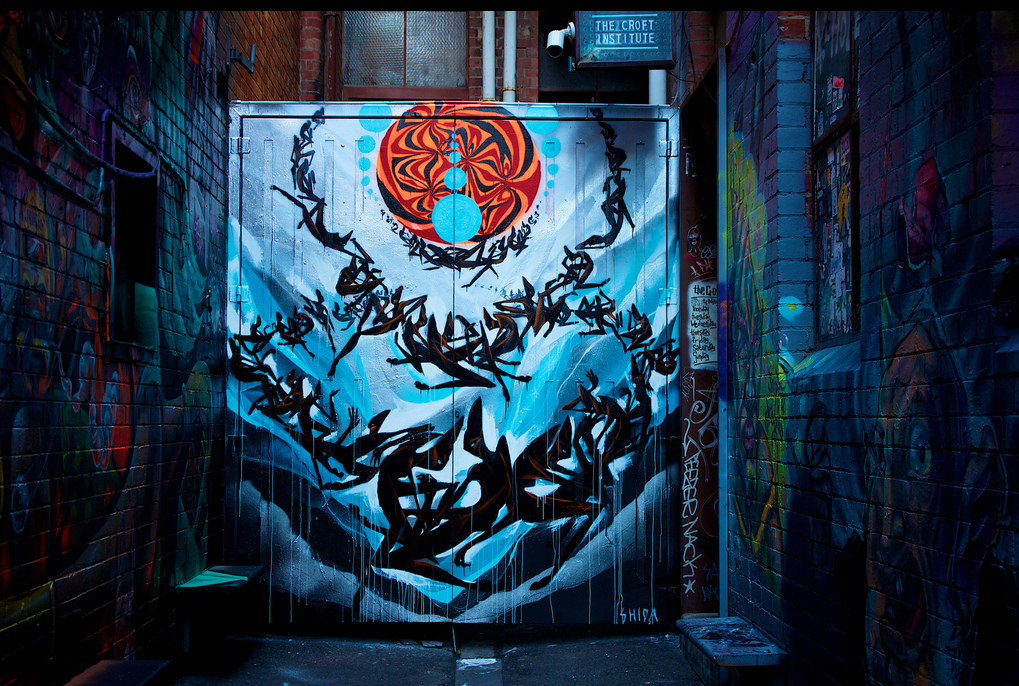 Mild Manners Gallery is pleased to present Mythographies. A collection of new paintings and hardwood sculptural works by one of Australia's most exciting young street artists Mik Shida.Kicking off his painting career in Brisbane in mid 2000's, Shida's distinctive style is now recognised internationally, having created ethereal works in both galleries and outdoor spaces across the globe. Often collaborating with some of the world's best, his outdoor work features walls (sometimes) colossal in scale with the a level of detail to match.
Having toured this exhibition through Melbourne and Sydney, it's fitting that it's final stop is here in Brisbane at the iconic Powerhouse. Mythographies is a multi-layered record of Shida's progress as an artist, often letting his imagination lead the path, he creates self proclaimed 'spiritscapes'. Considering an array of techniques, he synthesises styles as diverse as Science Fiction Art, French Post-Impressionism and Russian Symbolist Art in his depiction of ethereal realities.
Influenced by the work of Frank Frazetta, Paul Gauguin, Mikhail Vrubel and Nikolai Kalmakov, for Mythographies, Shida reinvokes two centuries of art history into his characteristic style.