WHEN

: 19th November - 19th December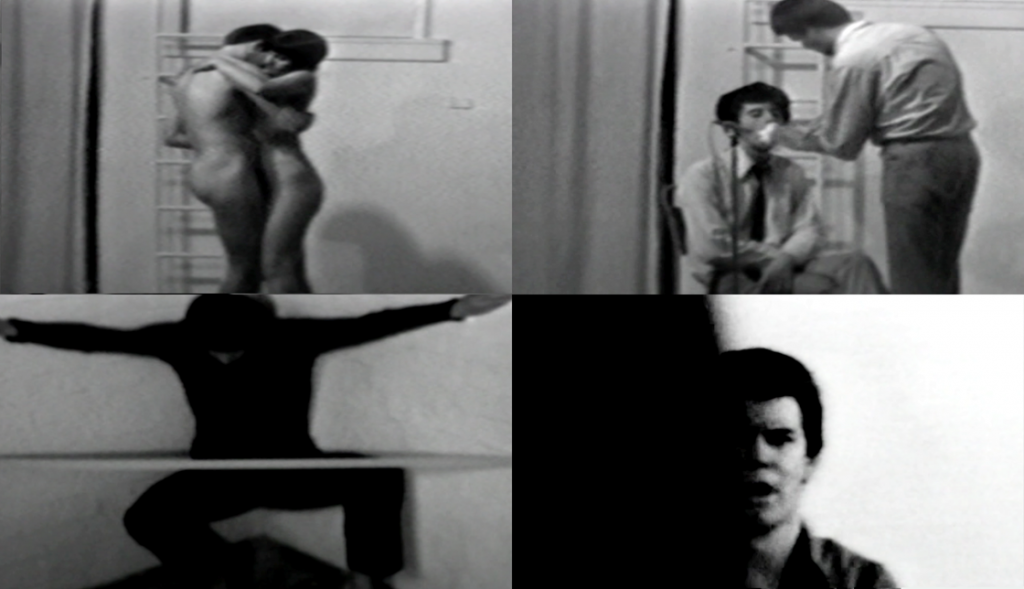 This exhibition premieres Peter Kennedy's 1/4″ Akai video tapes, recorded at Inhibodress, Sydney, in 1971 and presented at Milani Gallery as an eleven channel video/sound installation titled Fugue. 'L  I  S  T  E  N  H  E  A  R' also features Body Concert 2: Extended, a five channel video work of one of Kennedy's body and sound performances from the same period, as well as The Photographs' Story, part one of a new, six part video work.
The opening will include a special performance conceived by Kennedy that connects with and elaborates on The Photographs' Story.
Peter Kennedy wishes to thank Stephen Jones for the digital restoration of his 1971 video tapes, which Stephen completed in 2011 and which contributes significantly to this exhibition.
Opening event: Thursday 19 November 2015, 6 – 8pm
Performance: Thursday 19 November 2015, 7pm
Image: Peter Kennedy, Fugue 1971-2015 (still compilation), eleven channel digital video and sound, dimensions variable