WHEN

: 12th October - 11th November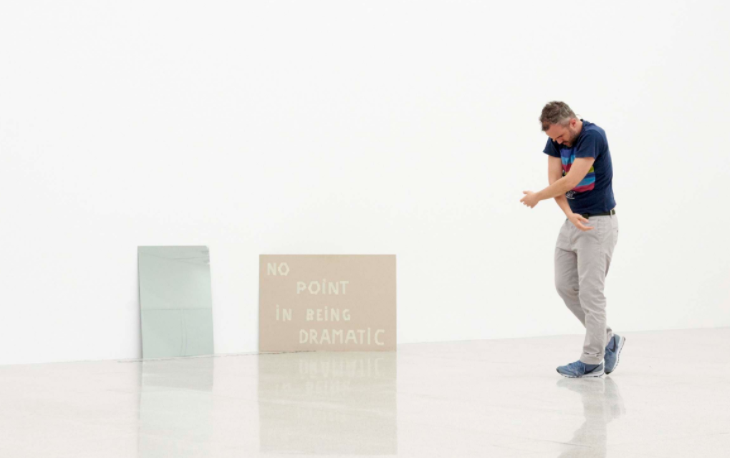 Philipp Gehmacher is a choreographer, dancer and visual artist whose works on gesture, space and touch have featured in numerous festivals and venues around the world. He has collaborated regularly across art forms, most importantly with the choreographer Meg Stuart. Since 2008, Gehmacher has been developing the lecture performance series walk+talk, which investigates language, address and expression, and is currently focussed on working with objects and sculpture. He received the Jerwood Choreography Award and the Austrian Advancement Award for Dance from the BMUKK.
Expressive content encounters a minimalist aesthetic in movement, video, and installation.With an idiosyncratic, gestural movement vocabulary, and through an analysis of the space that unfolds as a result, Gehmacher connects his fascination for the pathos hidden in seemingly insignificant, peripheral expressions to the original idea of a grey area as a place of presentation beyond the white cube and the black box.
The Austrian choreographer investigates shades of meaning and interstitial spaces in art and life: What could grey speech, a grey object, a grey life be? What could clarity beyond superficial readability, or a language that is simultaneously both message and gestural expression be? And what is this grey area that exists on the one hand as display, and yet also as installation?