WHEN

: 27th October - 7th November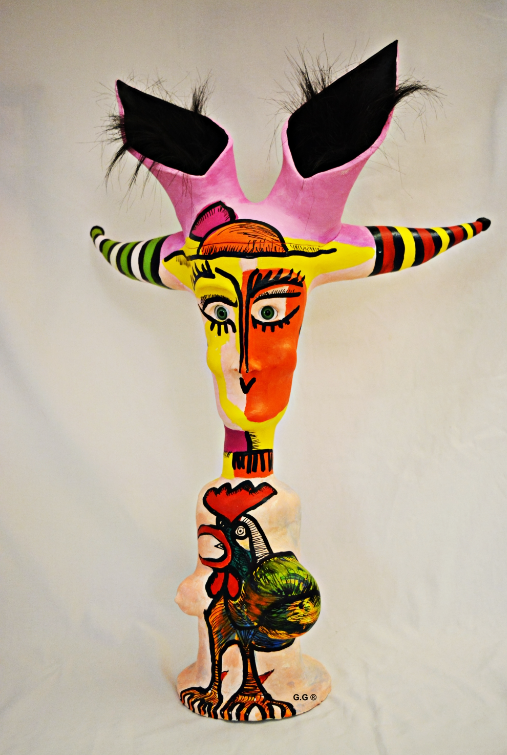 Art Exhibitions and Performances Brisbane (APE BRISBANE) would like to personally invite you to our next art group exhibition.
The exhibition at Jugglers Artspace – Gallery in The Valley, offers original artworks at affordable prices, for the discerning art collector.
Eight artists are responding to the Artworks and life of the Spanish artist Pablo Picasso. A unique opportunity to discover at the exhibition, how the Australian artists understand and transform the style and soul of his world known icon Picasso.
Curated by Gemma Garcia-Roman consisting of; painting, ceramics, mixed media, printmaking, watercolor, digital and sculpture.
Featuring work from:
Gemma Garcia-Roman
Yaro Starak
Ana- Maria Duque
Tanya Hempson
Meana Taee
Trisha Lambi
Kelli Rogers
Amelia Nufer
Opening Night – Meet the Artists: October 27th, 6.30pm onwards
 Free entry, nibbles, and the musical performance by the singer Solange Lepcin at 7.00 pm.
Exhibition Runs: October 27th to November 7th, 2017
Gallery Hours:
Monday to Friday: 10.00am to 4.00pm
Friday from 4.00 pm to 7.00pm *With advance bookings
Saturday from 10.00am to 7.00pm *With advance bookings
Phone contact: 0421514907
Private group or individual tour, available.