WHEN

: 17th - 26th November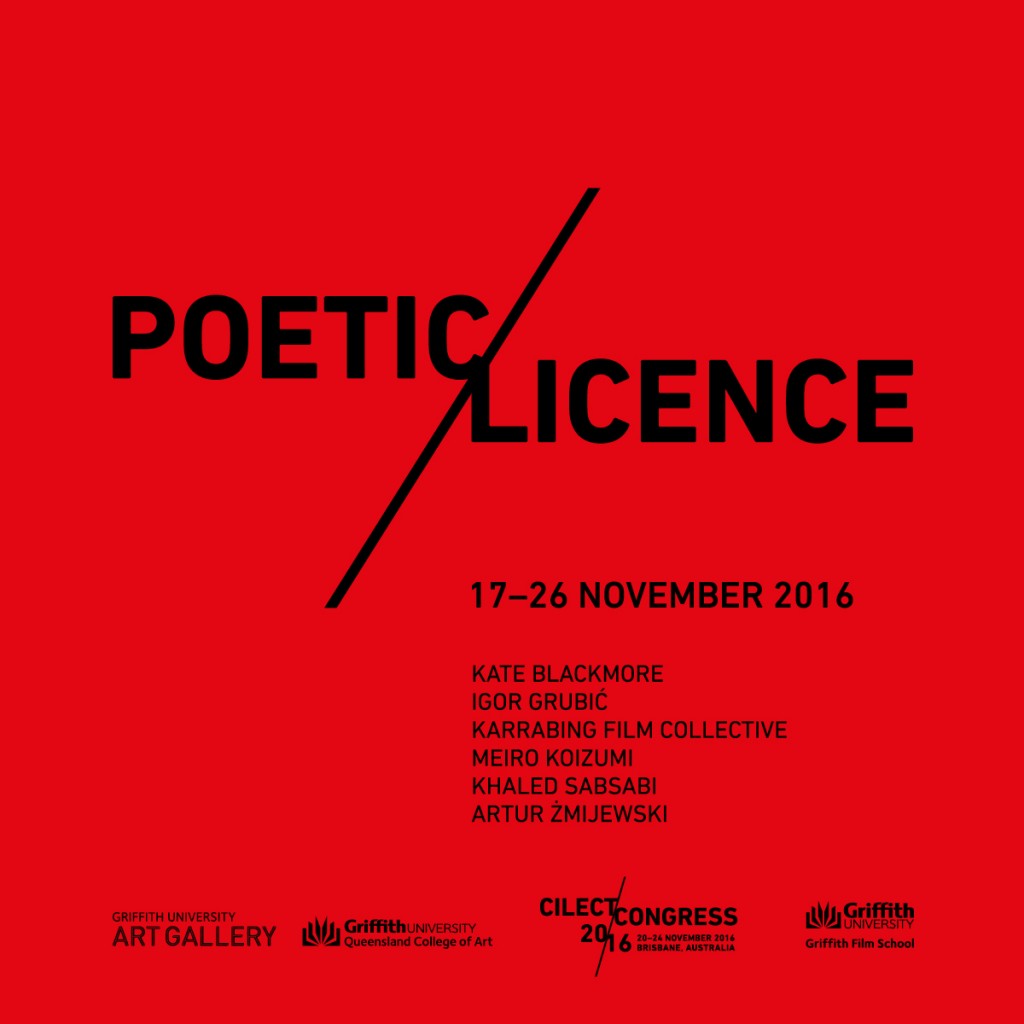 Griffith University Art Gallery presents Poetic Licence, a special exhibition exploring the role of the auteur in contemporary video art. Poetic Licence draws together six internationally renowned artists who explore the productive and problematic dynamics of artist and subject as well as the ethical lines of investigation and response. Featuring moving image and installation across the disciplines of art, cinema and documentary, each work takes critical aim at the role of contemporary art to exemplify or negotiate power structures.
Curated by Naomi Evans and Angela Goddard, and held to coincide with the 2016 International Association of Film and Television Schools (Centre International de Liaison des Ecoles de Cinéma et de Télévision) Congress, the exhibition is open to the public from

11am to 4pm

daily.
Venue: Griffith University Art Gallery, 226 Grey Street, South Bank