WHEN

: 18th September, 5:30pm - 8:30pm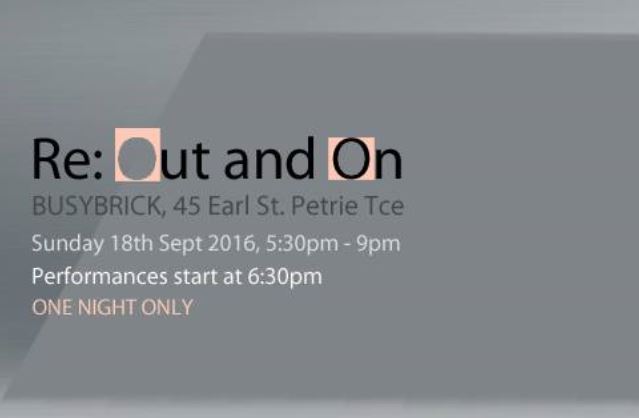 Re: Out and On is a collaborative project between Queensland poets and jewellers. Running off the back of the Queensland poetry festival, and interested in collaboration and connecting creatives, BUSYBRICK has coupled poets with jewellers. Poets were asked to submit one poem, written and recorded, which the paired jeweller has responded to in the form of a wearable work/ series of works.
Re: Out and On is the first show in our Re: series exploring cross-creative collaboration.
Chris Allery + Sarah Gillow + Michael Brown + Samuel Lintern + Naiara Carrillo + Clare Poppi + Rin Charlton + Katie Stormonth + Katie Cornell + Miguel Aqulizan + Blair Foley + Megan Rowe + HannAkisst + Olesya Zolotaya + Lucy Nguyen-Hunt + Christopher Hardwick + Grant Redgen + Sean Prentis + Wendy Redgen + Vashti Bardsley + Olga Rubio + Jessica Dorizac + Jo Samford + Luke Bonham + Frances Thomson + Pippin Blackwell.
Live poetry performances start at 6:30pm.
BUSYBRICK ARI Address: 45 Earl St, Petrie Terrace QLD 4000, Australia