WHEN

: 23rd October - 9th November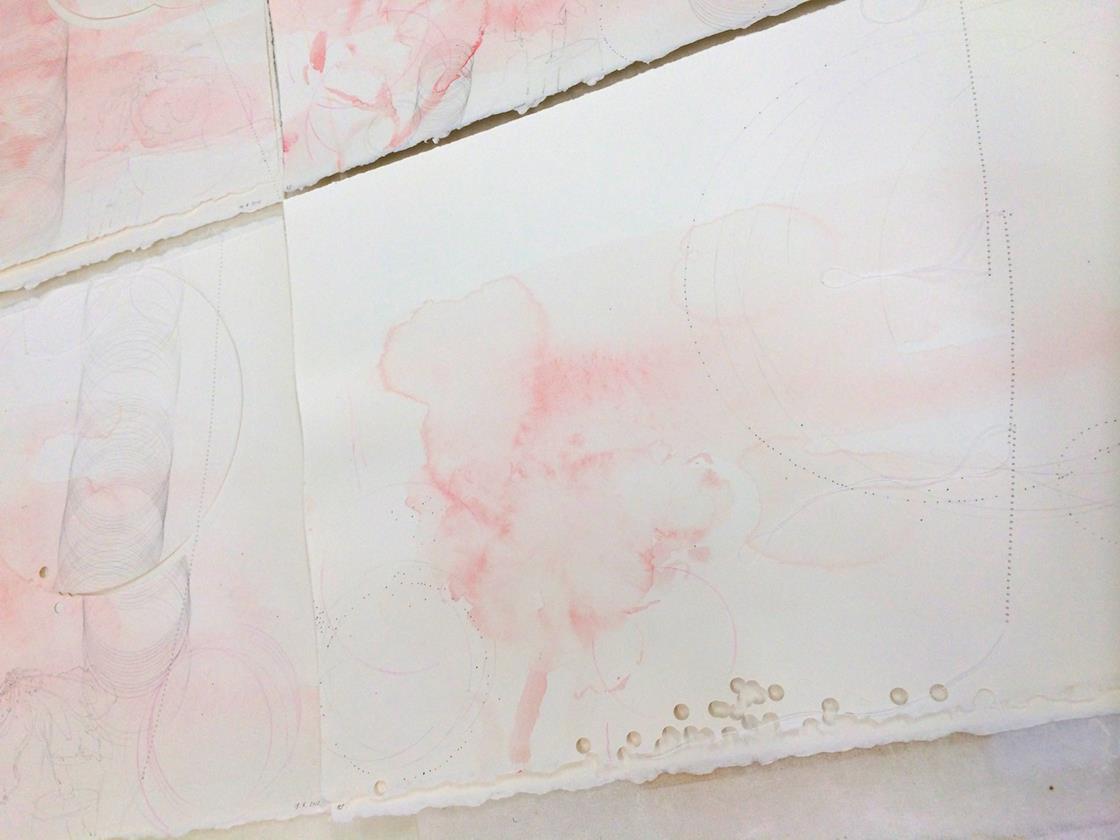 The exhibition will present recent paintings and works on paper.
Rosslynd Piggott's work has received wide acclaim, having been represented in over 50 important solo exhibitions and numerous prestigious curated exhibitions and events, both nationally and internationally. With such a strong exhibition history, beginning in 1981, the artist has maintained a very prolific practice, focusing on 3-dimensional works, painting and drawing. Piggott's style is slow and deliberate, often using natural forms and systems as a starting point for painterly mediations. Her practice is influenced by Japanese culture, her delicate and airy images look beyond the mundane and have been said to offer the merest wisp of the ungraspable.
Alongside regular exhibitions with Sutton Gallery since 1994, Piggott has presented many international solo shows in Antwerp, Belgium, Japan and Saitama. Other major presentations include: Dividing Infinity: A Room for Painting, Tarrawarra Museum of Art, Victoria, 2011; Shelter2006-2010 as part of The Beauty of Distance: Songs of Survival in a Precarious Age, 17th Biennale of Sydney; Extract : in 3 parts, Helen Macpherson Smith Commission, Australian Centre for Contemporary Art, Melbourne, 2008; Trace as part of the 1999 Liverpool Biennial, UK; and Suspended Breath, National Gallery of Victoria, Melbourne.
Piggott's work has also been invited into numerous group exhibitions and prizes, including: paint/h/ing, Australian Experimental Art Foundation, 2010; Soft Sculpture, National Gallery of Australia, Canberra, 2009; Cross Current: Focus on contemporary Australian Art, Museum of Contemporary Art, Sydney,2007; Australian Watercolours, National Gallery of Australia, Canberra, 2005; The Cicely and Colin Rigg Contemporary Design Award, Ian Potter Centre: National Gallery of Victoria, Melbourne, 2003; Our Place: Issues of Identity in Recent Australian Art, Palazzo Vaj, Prato, Italy, 2001; National Sculpture Prize & Exhibition, National Gallery of Australia, Canberra, 2001; Fragments-Relation, Lunami Gallery, Tokyo, Japan, 1998; and Inner Space: Fifth Australian Sculpture Triennial, National Gallery of Victoria, Melbourne, 1993.
In 2005 Piggott was commissioned to produce 3-dimensional displays incorporating archaeological artifacts for Melbourne Architect John Wardle. Piggott has been recipient of numerous awards and grants, which have taken her to studios in Italy and Paris, and enabled her work to travel to exhibitions abroad, such as Belgium and Japan. She is considered as one of Australia's most highly revered and critically acclaimed contemporary artists.
IMAGE: Collapsed peony – rouge nos. 1-6 2013 (detail), watercolour, pencil and cotton thread on Arches Satine paper