WHEN

: 19th November - 3rd December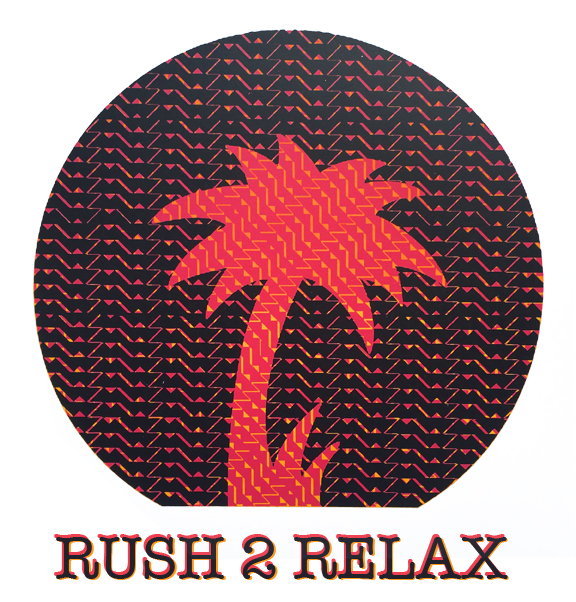 Poly Gone Cowboy presents 'Rush 2 Relax', recent artworks by Poly Gone Cowboy resident artists Samuel Tupou & Clinton Barker. The recurring theme within this exhibition is the phenomenon of accelerated workload to gain time off. The eternal tug of war with the hyper-speed of our modern day lifestyle's in a quest to achieve a peaceful resting state ie. a holiday, a trip to the beach, time off with friends and family etc.
Rush 2 Relax features a selection of Barkers densely layered 'camouflage' oil paintings and Tupou's neo-pop silk-screen prints which combine appropriated imagery and patterning inspired by Pacific Island design.'..
Image : Samuel Tupou, ' Islander™ (Sunsets)', silkscreen on Magnani litho.