WHEN

: 13th - 25th September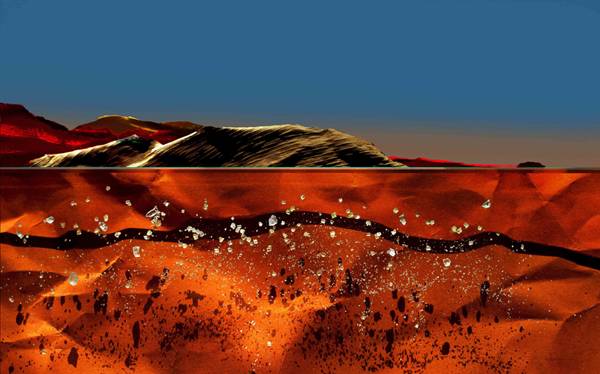 Salli Sixpence's latest collection of macro photographs 'Once Were Oceans' was born out of impressions gleaned from a long walk through the Australian outback.  Drawing on memory of this journey Salli reconstructs vistas using mirrors, colour card, paint, flora and condiments to conjure a remarkably convincing interpretation of the arid plains and flooding rains of a big country.
Walking on what was once an ocean floor unlocks that time/life box.
The ancients in the wind a song
That primal resonance
A silence so big it be deafening
Sixpence has created a truly unique representation of the broad landscapes and fickle waterways of the outback.  His inventive macro/montage approach to landscape photography focuses on a 'no rules – no perspective' primitive abstraction.  There is no attempt to hide the leaf, salt or coffee grit ingredients that anchor the works and these ordinary things morph effortlessly into bold panoramas.
Printed on Chromaluxe aluminium plates these images leap off the wall with a vibrancy and modern chic that delivers a refreshingly original interpretation of big country landscapes.
__________________________________________________________
Opening drinks from 3-5pm on Saturday,13 September 2014
Plein Air Painting workshop with Wayne Malkin
Saturday,20 September 2014
Bookings essential
Preview catalogue at www.lethbridgegallery.com