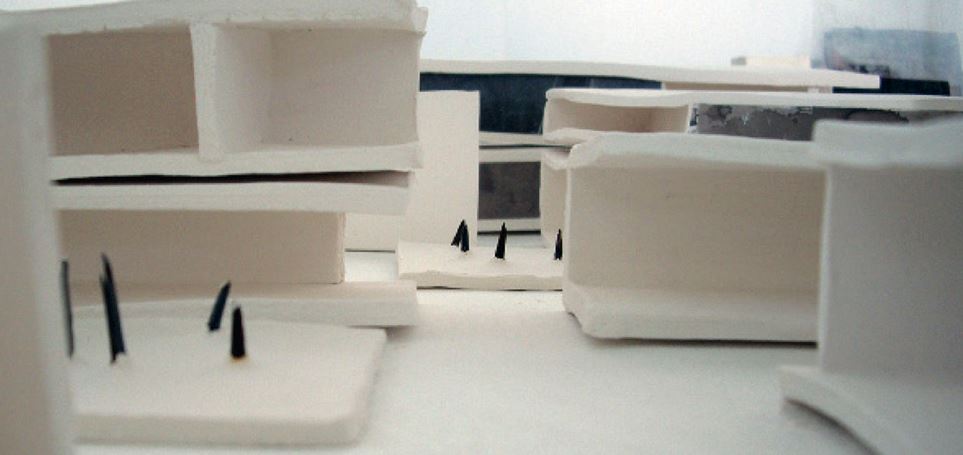 "The sense of beauty we feel before a landscape does not come from the landscape's aesthetic perfection. It comes from the fact that the look of things is in perfect agreement with our instincts, our propensities, with everything that makes up our unconscious personality … the greater part of an aesthetic emotion if therefore produced by ourselves." (Camus [1932] 1976, 104)
The works of art produced throughout my PhD candidature are based on my perception and aesthetic appreciation for the overlooked and unscenic aspects of nature. I have questioned ideas about what is natural and what is artificial in the nature of our cities. Through urban ecological thinking I have come to understand that cities are natural. Furthermore, I believe that by thinking differently about nature, by seeing urban nature – which is not separate from us – as a valid form of nature, we may care more for the nature on our own doorsteps.
My early interest in surface marks and stains resulted in works based in drawing and monoprinting, as a response to nature's marks. A microscopic view of nature existing on the surfaces of human-made materials revealed other forms of nature – the subnatural – which we clean away and protect ourselves from. The work presented here offers a different view – a layered view – of the materials, facades, spaces, and atmosphere that I recognise as being part of the city. Drafting film is used as a visual barrier, diffusing a clear view of what lays beyond. Therefore, we must look closer and see differently. My use of porcelain is not so much to do with ceramics but about a connection to Earth and natural elements and challenging ideas of permanence and change. Once fired, clay cannot be changed, but paper deteriorates over time. The title of these works, "Urban Form", is borrowed from French urbanist, Henri Lefebvre, who saw nature in the urban environment as a commodity and a simulation of 'real' nature.
Sara Manser

Closing Event: Friday, 13 March 2015, 6 – 8 pm  (to be officially closed by Professor Ross Woodrow with special guest Professor Darryl Jones)
Venue: WEBB Gallery, QCA, 226 Grey Street, South Bank
Gallery Hours: 10 am – 4 pm, Tuesday to Saturday