WHEN

: 8th July, 6:00 - 8:00pm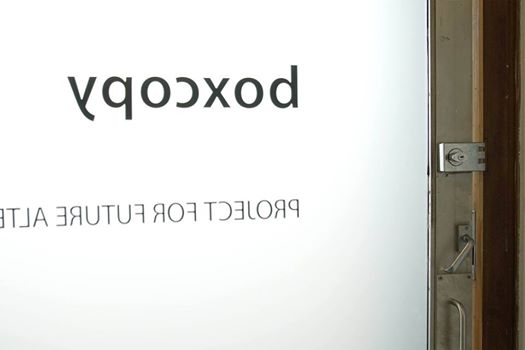 PROJECT FOR FUTURE ALTERNATIVES | PART 3
You are invited to reimagine the use of the Boxcopy gallery space and to ponder the possible future direction of artist run practice, Simone Hine has chosen to turn the camera onto artist run institutions themselves.
Artists and curators who have made a contribution to Boxcopy over the past ten years, as voluntary staff or exhibitors, have been invited to discuss their ideas about Artist-Run-Initiatives. Each artist or curator taking part in this project has run an Artist-Run-Initiative at some point.
These discussions will run alongside the production and installation of a multi-channel video work that will compile these discussions, and will be exhibited at a closing event. The work puts focus onto Artist-Run-Initiatives as institutions, spaces and sites of labour, while relying on the physical space provided by Boxcopy to generate, install and exhibit the final outcome.