WHEN

: 19th March - 6th April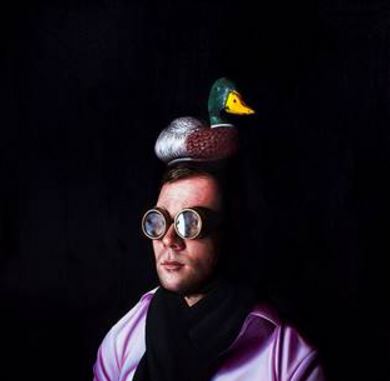 International artist Stephen Johnston's new collection explores the relationship between our humanity and the items we use every day by juxtaposing hyper-realistic figures with banal objects, creating unusual contexts and intriguing compositions. Johnston's body of work is a continual experimentation of this concept, putting the focus back onto things that might ordinarily have been overlooked. The quirky manner in which he pulls and twists narratives, highlighted by the realistic nature of his work, sheds light on the camouflaged absurdities hiding in plain sight. Johnston invites the viewer to dig through the layers of mundane normality with the shovel of imagination to unearth new perspectives.
Johnston has gained a reputation as one of Ireland's most promising young artists, he has won The De Veres Art Award and the Towry Award- best from Northern Ireland at the NOAC. He has exhibited work in Belfast, Dublin, London, including the Saatchi Gallery. He regularly exhibits in Paris and in Australia. Recently he was one of the finalists in one of Irelands most the prestigious exhibitions the Hennessy Portrait Award.
Opening event: 3 – 5pm 19 March 2016
Where: Lethbridge Gallery 136 Latrobe Terrace, Paddington Qld
Contact: For more information please email the gallery ator phone Simone 0416 743 268
 Image: The Bird Man 1, Oil on canvas, 91 x 91cm