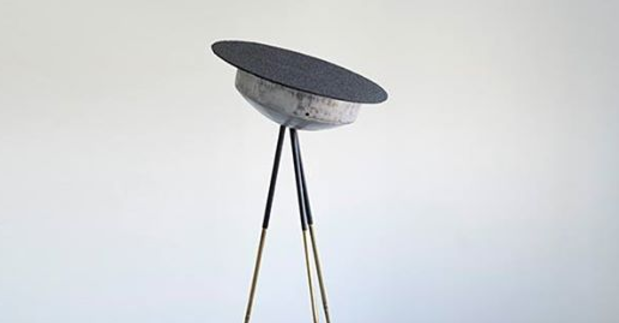 Questioning how a culture reliant on rapid production and consumption can shift to address the environmental realities facing it, The Remainder is an exhibition of Susan Hawkins' latest work. A battle demonstrating struggle for agency, Hawkins uses sculpture, installation and sound to unravel the complex dynamic between [wo]man and material.
Drawing upon the philosophies of New Materialism Hawkins tests both the physical and metaphysical limits of the reclaimed industrial and domestic objects she works with. Using process and materials that highlight broader social and environmental implications, Hawkins questions her position as both producer and consumer. Relying on the materials to speak their own truth, Hawkins' work explores how dualities such as the old and the new, the human and the inhuman play out in action.
Commenting on the consumption habits of contemporary culture and the sense of alienation and anxiety they produce, Hawkins seeks to highlight the superficiality and pace she experiences and observes around her. An absurd, almost optimistic dystopia, Hawkins' dismantling and repurposing of outmoded technology is unsettling in its whimsy. Through humanising disregarded objects Hawkins provides a humorous and quirky reconsideration of a future habitually feared.
Gallery open: Monday to Friday 10am-4pm, Saturday 2pm-4pm. 

OPENING / 10 May 2017, 6PM
PERFORMANCE & ARTIST TALK / 17 May 2017, 6PM
METRO ARTS GALLERY, Level 2