WHEN

: 28th April - 10th May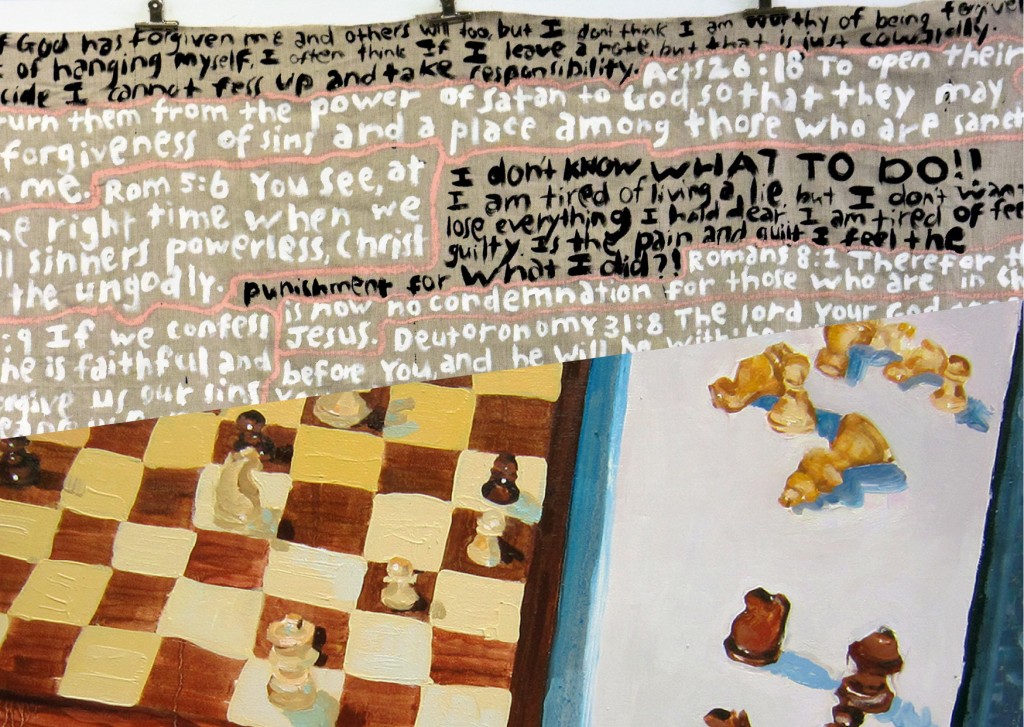 Painting from personal sites of communication – emails, social media, game spaces, inner dialogue, scripture, and fragments of conversation – both artists express the different ways they deal with a craving for connection, acceptance, and love.
Image details: (Top) He said she said a conversation between God and myself, Adele Grobler Dellit, oil on linen, 2016. (Bottom) My first checkmate, Julie Purcell, oil on board, 2016.