WHEN

: 21st November - 19th December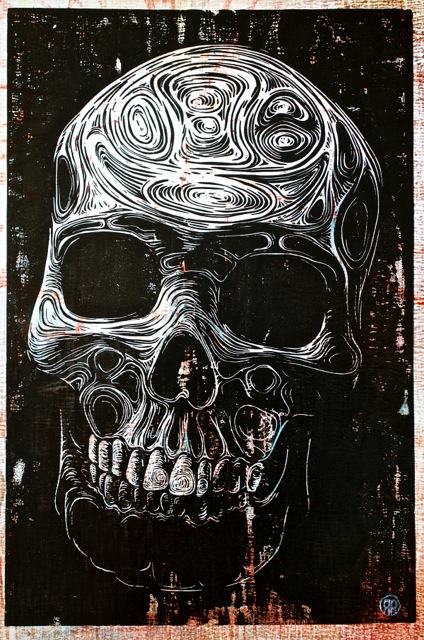 Poly Gone Cowboy presents, 'Tales, Fables and Other Exaggerations', a collection of new work by Cairns based artist Regular Rick (aka Rick Beresford) featuring a number of collaborations, painting, drawing and a variety of printmaking techniques. The show is a tongue in cheek exploration of religion, money and power and often draws on slang based references and elements of popular culture.
Image: Echoes, Silence, Patience and Grace 7 (2014) Block print and acrylic on board.
Opening night: Friday 21st November, 5pm – 8pm