WHEN

: 9th October, 6:00 - 7:00pm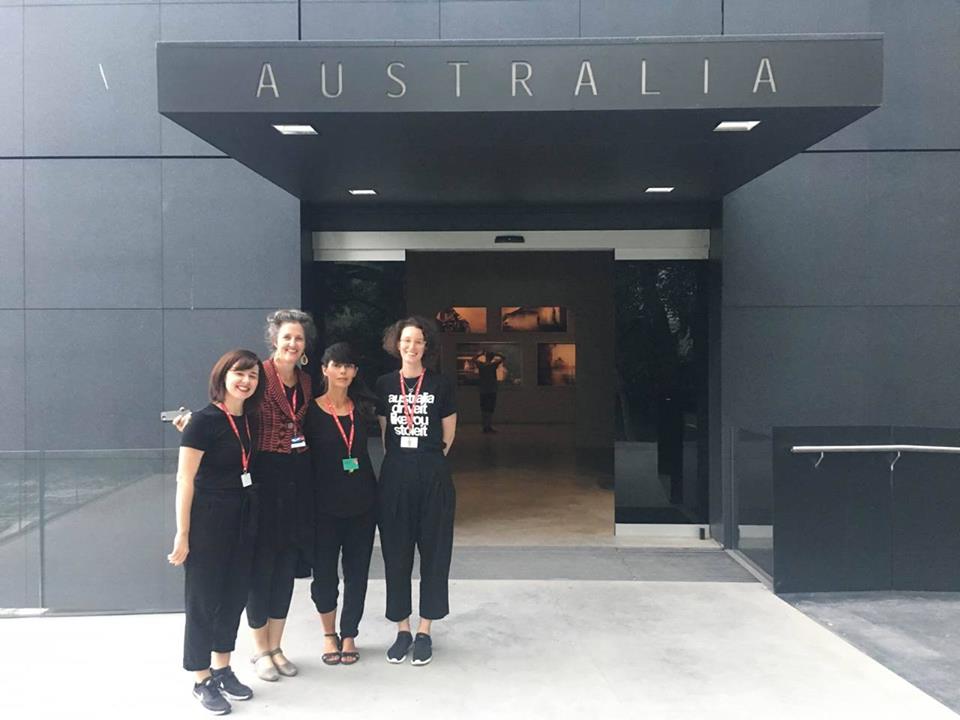 Join us for an informal talk with Amy-Clare McCarthy, our Exhibition Program Curator, as she shares insights from working at the Australian Pavilion at the Venice Biennale for Tracey Moffat's My Horizon. Amy-Clare spent the month of July working in the Pavilion as part of the Australia Council for the Arts' Professional Development Program.
Amy-Clare will chat through 'My Horizon', her highlights from national pavilions, other exhibitions such as 'Intuition' (Palazzo Fortuny) and 'The Boat is Leaking. The Captain Lied' (Fondazione Prada) and share some happy snaps from Venice.
DATE / Monday 9 October, 6-7PM
WHERE / The Gallery, level 2*
*Please note: Unfortunately Metro Arts' 77 year old lift is currently out of service, restricting access to the building by the stairs only. We sincerely apologise for any inconvenience this causes. If you have special accessibility needs please contact our friendly staff on +617 3002 7100 or info@metroarts.com.au so that we are able to assist you.