WHEN

: 11th October, 5:00pm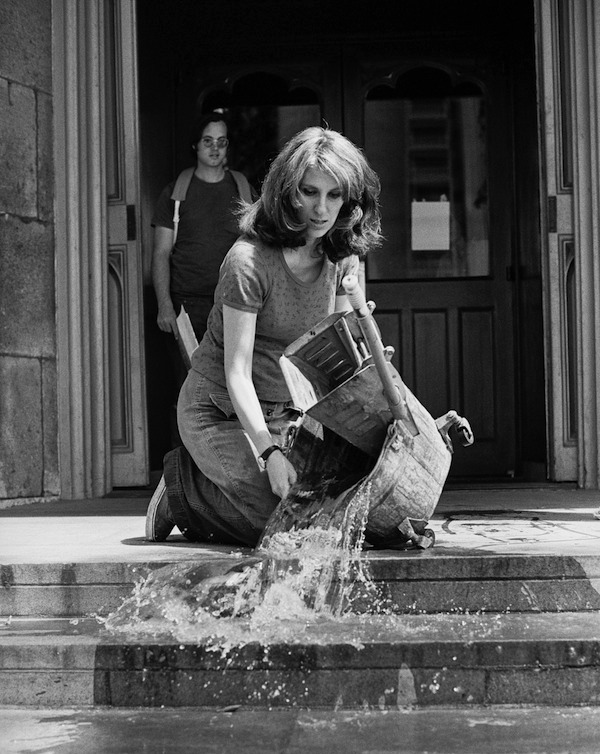 The Institute of Modern Art (IMA) and its recently appointed Directors, Aileen Burns and Johan Lundh, are delighted to announce the re-launch of its venue on Saturday, 11 October, at 5pm. We will reopen with updated premises designed by Studio Miessen, a Berlin-based collaborative agency for spatial strategy and cultural analysis, which will include a new branch of Motto, a worldwide network of stores dedicated to books, magazines, artists' publications, and editions. 

The Directors' inaugural program features a new body of works by Dublin-based artist Sarah Browne, Hand to Mouth, alongside a survey of New York–based artist Mierle Laderman Ukeles's Maintenance Art Works, which were produced between 1969 and 1980. This is the first time that these artists are holding solo exhibitions in Australia and they are exclusive to the IMA.

Browne's exhibition departs from the historical relationship between the production of perishable textiles and invisible digital code, while Ukeles's show explores life's everyday routines. This is the first survey of her Maintenance Art Works and is curated by Krist Gruijthuijsen, Director, Grazer Kunstverein. In conjunction with Ukeles's exhibition, the IMA is co-publishing Seven Ballet Workswith Kunstverein Amsterdam, Arnolfini, Grazer Kunstverein, and Sternberg Press.
 
The IMA is also pleased to announce its new Advisory Committee comprising Maria Lind, Director, Tensta Konsthall, Stockholm; Nikos Papastergiadis, Professor in the School of Culture and Communication, University of Melbourne; and Raqs Media Collective, artist group, New Delhi.
Image: Mierle Laderman Ukeles, Washing, Tracks, Maintenance: Outside (performance at the Wadsworth Atheneum, Hartford, USA, 22 July 1973)

Find out more about the IMA and our upcoming exhibitions and public programs →