WHEN

: 8th August, 6:30 - 8:30pm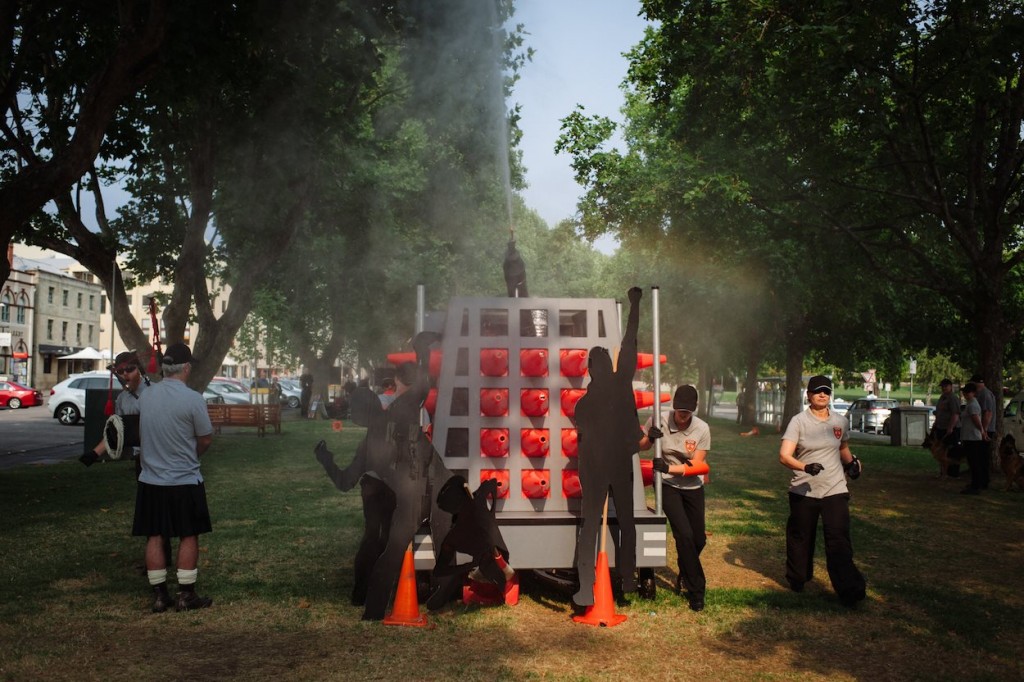 In a democratic society, should everyone get along?
The third and final lecture in a series that has aimed to challenge public perceptions of art in public space, 'The Politics of Art in the Public Realm' unpacks questions of democracy and agency through a presentation of case studies and an informal discussion with artist Amy Spiers.
Amy Spiers is a Melbourne-based artist, writer and researcher. Spiers makes art both collaboratively with Catherine Ryan, and as a solo artist. Her socially-engaged, critical art practice focuses on the creation of live performances, participatory situations and multi-artform installations for both site-specific and gallery contexts. Through her work she aims to prompt questions and debate about the present social order — particularly about the gaps and silences in public discourse where difficult histories and social issues are not confronted. Spiers has presented numerous art projects across Australia and internationally, most recently at Monash University Museum of Art (Melbourne), the Museum für Neue Kunst (Freiburg), MONA FOMA festival (Hobart) and the 2015 Vienna Biennale.
As an arts writer, Spiers has published work widely in art journals, exhibition catalogues, magazines and blogs, including for the Museum of Contemporary Art, Auckland Art Gallery, Journal of Arts and Communities, Open Engagement, Das Superpaper, un magazine and Artlink. Spiers is currently studying a PhD at the Victorian College of the Arts, University of Melbourne. Her research investigates socially-engaged art's ability to agitate and provoke debate about present society. She explores how artworks can provide occasions and platforms for fomenting critique and dissensus around challenging social questions.
Wandering Cooks: Cnr Fish Lane & Cordelia Street, South Brisbane, Brisbane,

Image: Amy Spiers, 'No More Public Space, Only Public Order', MONA FOMA, Tasmania, 2016. Courtesy of the Artist, Photos by Craig Opie, John Possemato and Lucy Parakhina.