WHEN

: 18th December, 6:00 - 9:00pm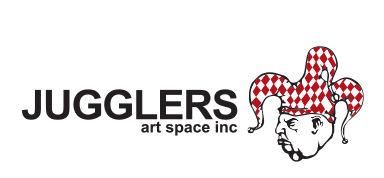 You are warmly invited to Jugglers' last exhibition for 2015 – 'The X Show'. Celebrating another amazing year at Jugglers; hosting over 100 events, supporting over 800 creatives, visited by over 4,000 audience.
Jugglers is reviving it's annual tradition of hosting a Christmas Art Show to display artworks by just some of our amazing artists-in-residence, staff, volunteers, board, friends & family.
Featuring: Holly Bates, Peter Breen, Kassandra Cronin, Dizney, Rhiannon Dionysius, Madi Eadie, Guiseppe Filardo, John Fitzwalter, Bodhi Gardener, Paul Harris, Stephanie Leigh, Marissa Lindquist, Neil Lorenzo, Joy McDonald, Carmel McGregor, Kathryn McGovern, Aaron Micallef, Alina Michielsen, Leisl Mott, Rose Moxham, Jonny Popovich, Sophie Rose, Jessica Row, Nicola Scott, Phil Sheen, Aaron Veryard.
Opening night: Friday 18th December, 6-9pm with special guest Hanna Etta creating live graffiti during the event in Jugglers' graffiti courtyard.