WHEN

: 17th January - 31st January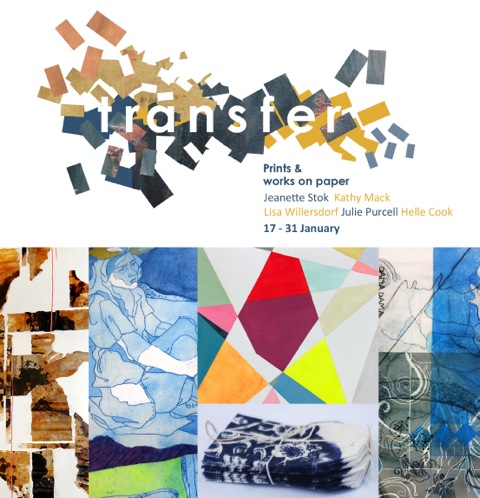 Show Arts Gallery presents Transfer an exhibition showcasing prints and works on paper by recent Southbank Institute of Technology Visual Art graduates Helle Cook, Jeanette Stok, Lisa Willersdorf, Julie Purcell and Kathy Mack. The exhibition serves to document this important period of change (transfer) and progression in the lives of these emerging artists.
Transfer exposes each of the artist's individual areas of interest ranging from visual interpretations of human behaviour, interaction and ritual to abstraction where line, form and colour are explored, distorted, extended and connected. Paper as surface provides a common link between these artists as they analyse and interpret the beautiful confusion and complexity of human nature.