WHEN

: 12th December, dawn 'till dusk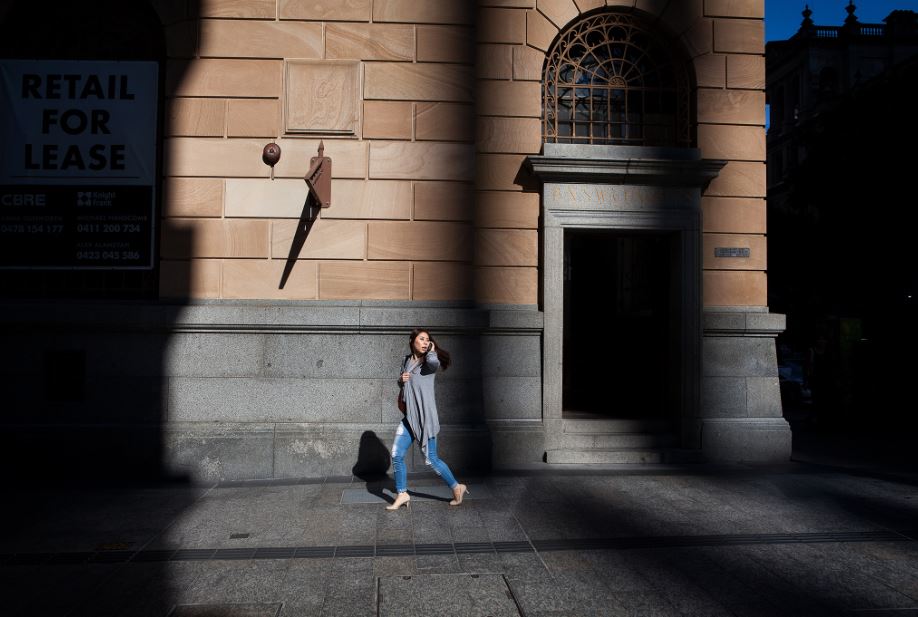 QCA postgraduate student Adam Robert Young will be comandeering the wall of a construction site on Melbourne Street for one day in December to display selected images from his 'Unstaged' series.
The works explore the theatre of Brisbane's streets and the characters that strut and fret their hour upon the stage of Brisbane's central business district.  These fleeting moments of unknown individuals' unique dramas that play out in Brisbane's urban areas will be reinserted back into the public space in Young's first experiment in utilising urban spaces to present scenes created in nearby parts of the city.  The photographs present the life of the city in a fresh light that encourages viewers to reassess their ideas about the Queensland capital and the players within it.
When: December 12, 2015 from dawn to dusk
(There will be an artist's Q&A session 4-5pm)
Where: 109 Melbourne Street, South Brisbane
(Just around the corner from QAGOMA and the Performing Arts Centre)