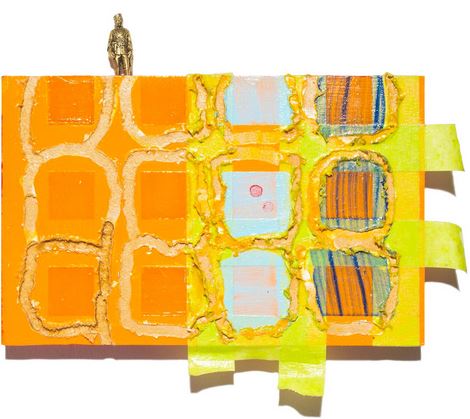 Vivienne Binns has established herself as a highly respected and astute artist within the Australian artistic landscape. Her work explores what it means to be an artist in Australia with local and European histories, engaging with cultures in the Asia Pacific region. Her abiding interests are the function of art making as a human activity, which occurs in all social groups, and the manifestations of this through out social environments especially in patterning and surface treatments.
Vivienne has spent time in Tokyo, New Guinea, the Cook Islands and Samoa. The patterned Tapa cloths from the region are a continuing source of inspiration to her. In 2000 she was in London researching Captain Cook's voyages to the Pacific.
Vivienne received the Order of Australia Medal for contribution to art, craft and community; the Ros Bower Memorial Award and the Australian Artists Creative Fellowship. Her work is held in major museums and collections throughout Australia.