WHEN

: 19th November - 20th February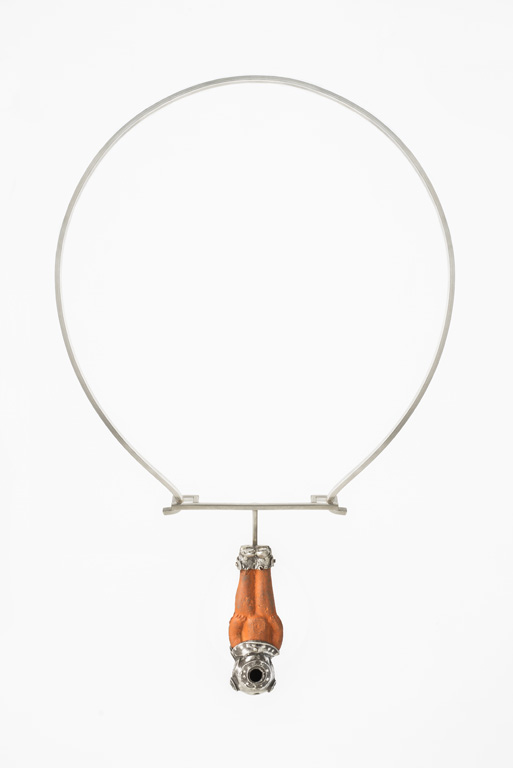 An artist's ideas and ambitions for a work become secondary to the life the work gains once published/released publicly. This is particularly so for small objects and jewellery as they interact in people's lives. As items that are worn or held they take on a life of their own, gaining new meanings and purpose from their relationship with people. As objects of material culture they reflect the society in which they emerge and the society in which they reside.
The tradition of cabinet of curiosities saw natural history items drawn together in collections that preceded scientific taxonomies. Instead relationships were perceived and objects were arranged based on aesthetic judgements. Xiaohui Yang (Shandong, China) and Elizabeth Shaw (Brisbane) work from different inspiration, but there is a similarity in the resultant aesthetic. Yang's works are inspired by her observations of Western Eastern cultural collision, specifically between traditional Chinese and Western customs. Yang aligns her work as being concerned with story as opposed to beauty. Shaw's works investigate the relationship between the symbolic function of objects and their more practical uses. She draws on the aesthetic of repair and honesty in mechanics that was valued in earlier mechanical tools, apparatus and implements, but is all but lost in modern technology. Shaw collects broken and discarded items, reimagining their potential, revaluing them from waste and reinventing them through adaptions and additions.
The exhibition will bring together new works from both Yang and Shaw.
Image: Elizabeth Shaw, Diver, 2014. Found terracotta body, recycled and reused sterling silver. Photo by Michelle Bowden. –