WHEN

: 22nd - 23rd August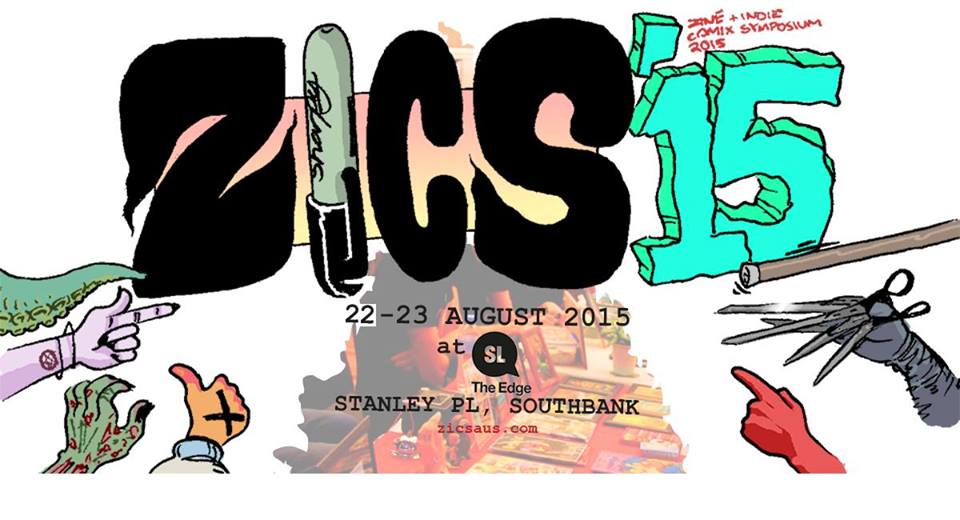 The Zine and Independent Comic Symposium (ZICS) is a 2-day event to be held in Brisbane, Australia at The Edge on Saturday 22 Aug & Sunday 23 August.
– Saturday (22 Aug) @ The Edge 12- 6pm Free- Fair, workshops and Panels.
– ZICS late night – Dr Sketchy's + HTML Flowers + MUCH MORE
– Sunday (23 Aug) @ The Edge 12 – 4pm Free – Fair, workshops and Panels.
ZICS is a not for profit community collective, all run by volunteers who want to put on an event different to the usual conventions. ZICS is about people's passions and engaging with the community. There won't be any cosplay or bakesales. We want this event to be about more than navel gazing or money. This is the chance for local artists to show their skills and wares, and it's a chance for the wider community to find out about independent publishing and the talents in Australia.