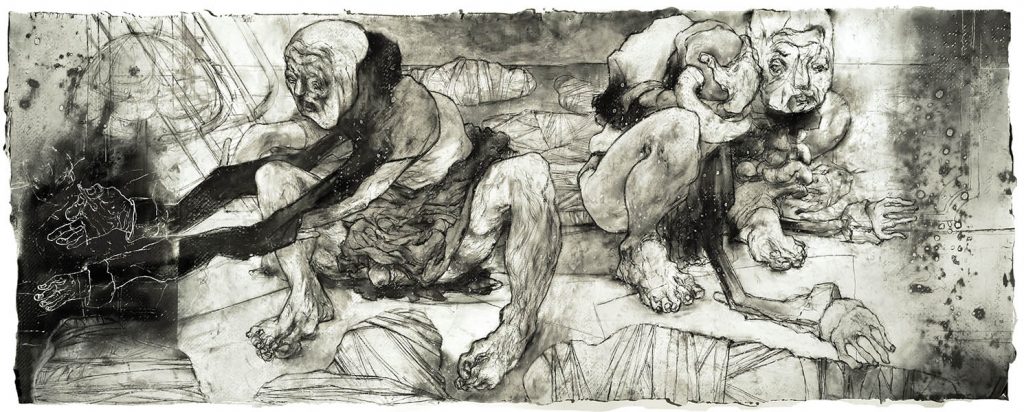 Jugglers Art Space is pleased to announce the Finalists of the 2018 Marie Ellis OAM Prize for Drawing, and invite you to join us for the opening of the Finalists Exhibition:
Opening: Friday 3rd August: 6 – 9pm
PROJECT GALLERY: Queensland College of Art
226 Grey St, South Bank, Brisbane 4101
The Major Prize winners will be announced at 8pm.
We would like to thank all those who entered and supported this year's Prize. With over 220 entries received from all over Australia, our judges worked hard to select the Finalists from a strong and diverse field of work. The selected finalists are:
Ali Bezer
Conchita Hurst
Danielle Davidson
Deb Mostert
Dennis McCart
Donna Malone
Elizabeth Rankin
Emma Hudson
Erin Dunne
Gwenn Tasker
Hannah Downs
Howard Arthur Tweedie
Jason Barwick
Kathryn Camm
Marie-Louise Jones
Miah Anderson
Michele Heibel
Natalie Wood
Nicci Haynes
Nicole Bilinski
Nikky Morgan-Smith
Ray Coffey
Ro Murray
Robyn Shaw
Travis D. Hendrix
Vicky Satchwell
The Finalists Exhibition will run from Friday 3rd August until Friday 17th August 2018. The Project Gallery will be open Tuesday – Saturday 10am – 4pm, for the duration of the exhibition.
All exhibition visitors will have the opportunity to vote for the People's Choice Award and the winner will be announced at the exhibition closing event on Friday 17th August.
Jugglers Art Space is grateful to the proud sponsors of this year's Marie Ellis OAM Prize for Drawing: Hopkins-Weise Family, Oxlades Paint and Art Centre and The ARCS Group.
Image: WINNER OF THE 2017 MARIE ELLIS OAM PRIZE FOR DRAWING, WILLIAM PLATZ, PUPPETS WITH CHARCOAL, 2017