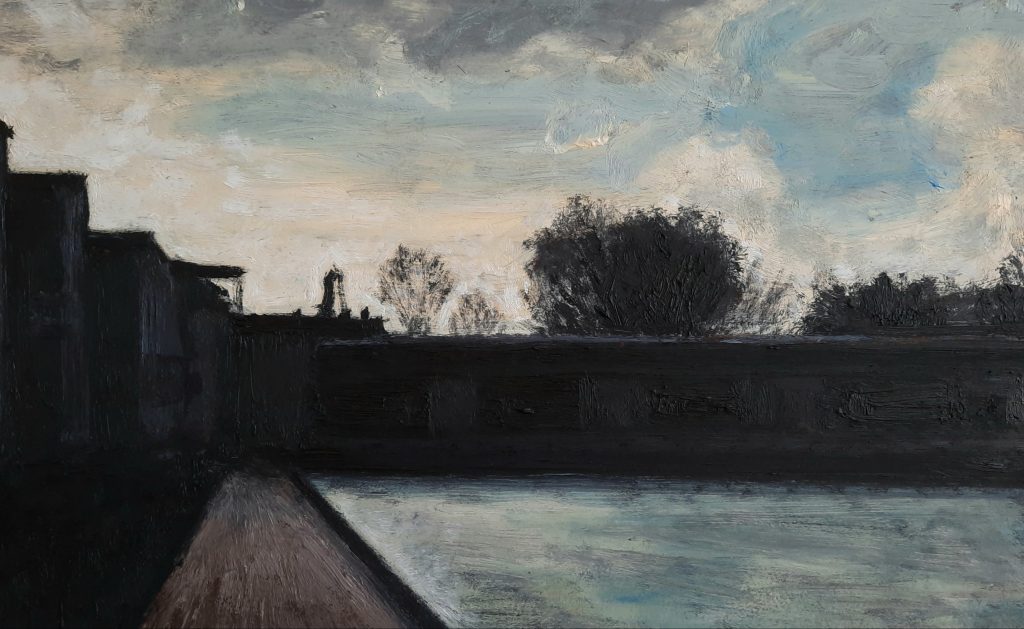 Jan Manton Gallery is pleased to present Aaron Butt's recent series of work 'Foreign Language'.
Within the exhibition, Butt navigates three journeys; his residency in The Netherlands in 2019, Ian Fairweather's 1952 raft journey to Indonesia and documentation of remote 1970s Land Art in America.
Through the medium of paint, Foreign Language explores photography and the written words' ability to traverse space and time and give affect to place. These images are largely presented on found vintage substrates, combining abstraction and vast images of nature with small constructed objects.
Image: Dutch Landscape (Gemeentemuseum) (detail), 2020, oil on mdf, 80cm x 30.5cm