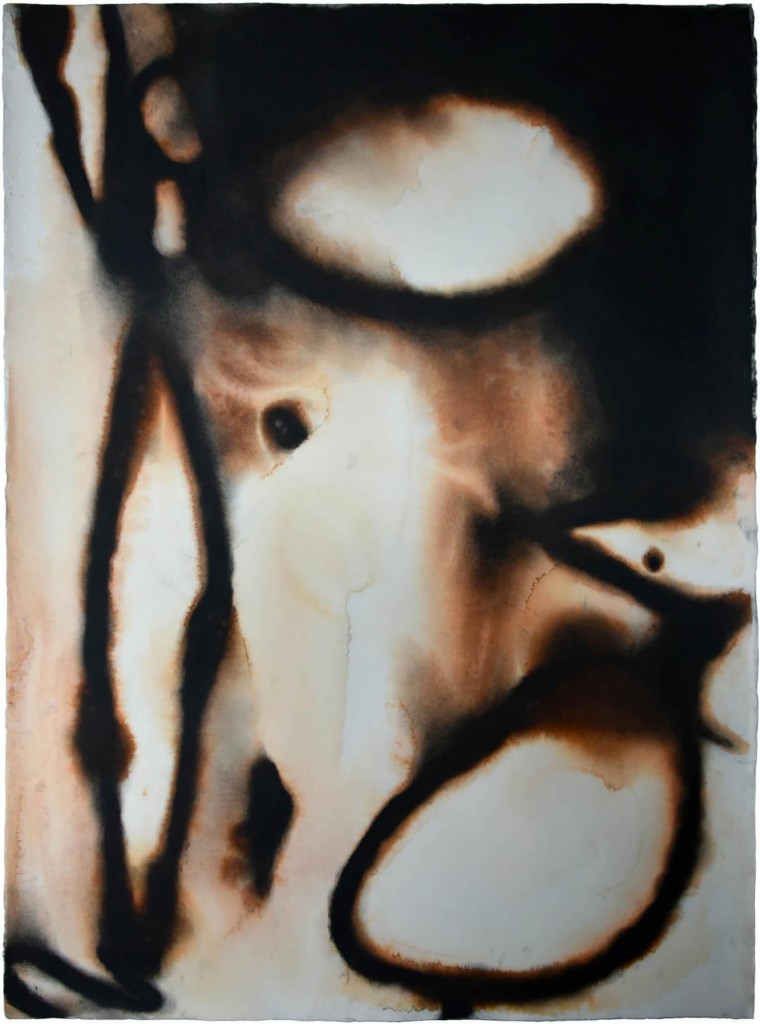 Aaron Hill's work hovers in a space between creation and destruction.
It teaches us to be present in the fragile space between dichotomies—expansion and contraction, light and dark, physical and emotional, and ultimately life and death—reminding us that power and clarity can be found in the acceptance of this fragility.
Like an image of a melting frame of celluloid, the works are artifacts from a moment in time; the sequence of life outside each frame being much larger than what is captured.
About the Artist
Aaron Hill is a Brisbane based visual artist working primarily in drawing and painting, with a background in lithographic printmaking. He is also an educator, illustrator and writer, as well as co-director of design studio, Storkhorse.
Aaron's most recent work shows a distinct departure from the figurative style for which he is known. Applying his extensive drawing prowess to depicting the realms of intangible experience, his current work moves into powerful new heights of the abstract, resulting in a calming, nature based aesthetic.
Rachael Parsons is a curator and academic within the Creative industries Faculty at Queensland University of Technology. She received a Bachelor of Fine Arts and Honours (Visual Arts) in 2006 as well as her Masters of Research in 2011 from QUT. Rachael's masters research explored new curatorial methodologies for the exhibition of digital and new media art practices. She has exhibited her own work both in Brisbane and internationally and has worked as an independent freelance curator focusing on digital media and experimental art exhibitions running programs such as minute gallery and the Backdoor Gallery.
In 2011 Rachael joined the curatorial team at QUT's Creative Industries Precinct as the Exhibitions Officer and curator, facilitating their new media exhibition program. In 2012 Rachael joined Brisbane-based artist-run initiative Vegas Spray as a Co-Director to facilitate a range of programs and platforms that support and promote cultural ecology of Brisbane including BNE ART and the Brisbane Experimental Arts Festival.
About the Gallery
Launched in June 2015, Side Gallery is a small curated space adjacent to design agency Designfront, in Red Hill, Brisbane. The owner, Designfront Director Leesa Hickey, is passionate about providing opportunities for emerging and established artists, illustrators, photographers and designers to show their work as well as building relationships with galleries that represent them.
Side Gallery
The Garden Studio
31 Murray Street, Red Hill
PO Box 515 Red HiIl
Queensland 4059