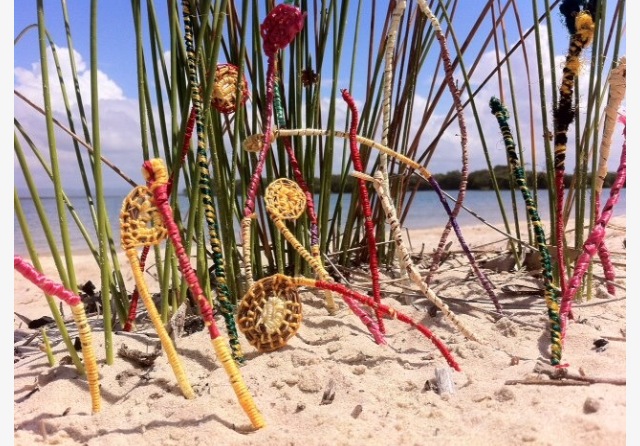 A call for expressions of interest from Aboriginal and Torres Strait Islander weavers, fibre artists and community groups connected to South East Queensland is being sought for the development of a fibre art project at Redland Art Gallery. Artists will be invited to explore continuity of weaving traditions themes, through new or existing works.

Aboriginal and Torres Strait Islander visual artists and practitioners working in other mediums are also invited to express their interest in being involved with this project. Please submit 3-5 images of your work, a one page CV and artist statement by Friday 19 December 2014 to:

Freja Carmichael
Curatorial Officer
Redland Art Gallery
Redland City Council 
PO Box 21, Cleveland Q 4163
Or via email at freja.carmichael@redland.qld.gov.au.

For more information please contact Freja on 07 3829 8634 or email.
Image credit: Elisa Jane Carmichael, Dancing sedge grass, 2014 pine needles, raffia and yarn