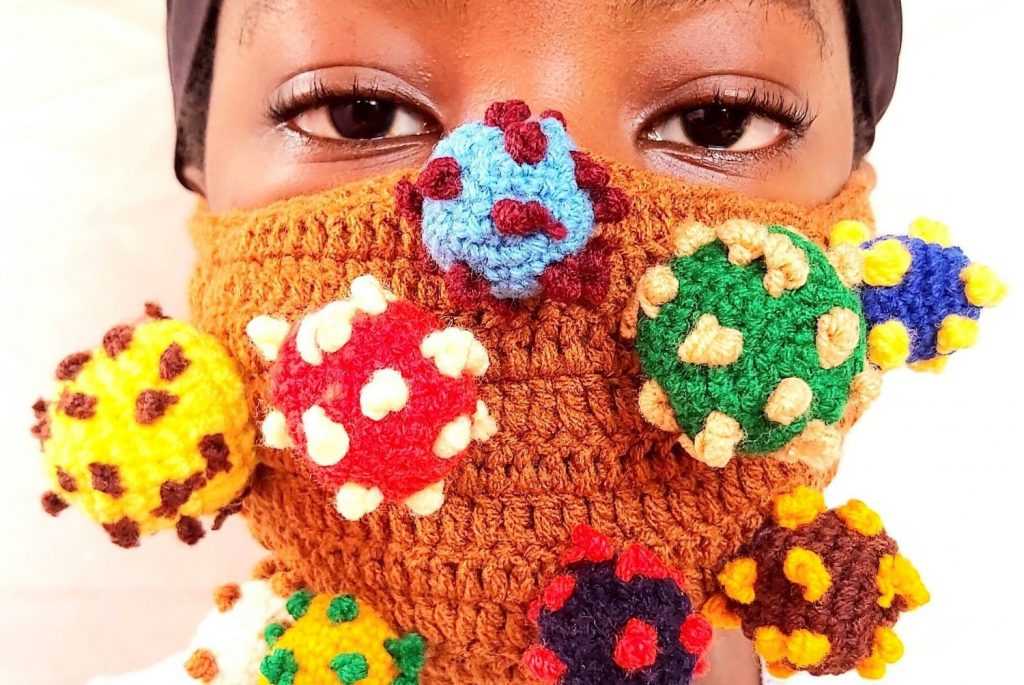 AboutFace is the result of conversations that occurred on the artisan at home Facebook group in March/April 2020. It takes as its departure, the highly evocative symbol of COVID-19, the face mask. In these extraordinary times, the iconic image of the surgical mask has emerged as a symbol for COVID-19 and the era of social distancing.
To document this, artisan invited the making community to make, remodel, rework, embellish and decorate the simple home-made surgical mask as a creative reflection of the current global experience.
Selected masks now form an online exhibition and also a window exhibition (from 10 July, for works able to travel to us). AboutFace showcases 64 artists and 84 artworks from Australia, Indonesia, India, Bangladesh, Italy Poland, Zimbabwe and the UK.
In acknowledgement of the indiscriminate nature of this crisis, to make this a level playing field, the works are displayed anonymously. Individual masks are only identifiable by the title of the work.
To view the work – please click HERE
IMAGE: REDISCOVER # 1, #1: cotton yarn, 2020