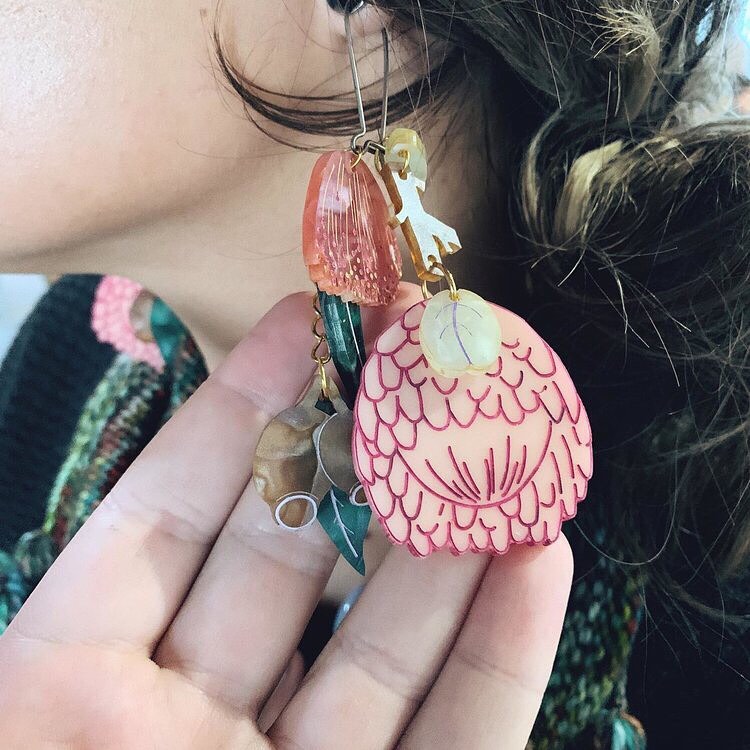 Love acrylic earrings? Love native flora and fauna? Native florals are beautiful in acrylic, complemented by the dusty tones and earthy colours. In this workshop, you'll create beautiful earring made from laser cut acrylic, customised by you. This workshop features hand-drawn illustrations of flora engraved into acrylic and wood – protea flowers, gum nuts, leaves, moths, bottle brushes and many other flora to choose from.
Skills focused on:
+ Painting engraving
+ Composing earrings
+ Using chain and jump rings
What you'll make:
+ You'll create three pairs of customised acrylic earrings
+ You'll take home an earring board to hang your new creations
My friend and illustrator Gabrielle Slater and I designed this workshop to share our love of native flowers with you all, and we are beyond ecstatic at how each workshop guest has created a beautiful earring arrangement.
Friday 10th January
Time: 6:30pm to 9:30pm
Location: Thousand Island Dressing
Merthyr Village, New Farm
The workshop is hosted by Alex — Lazer Unicorn
Workshop supported and sponsored by Vector Etch, laser cutting jewellery and small projects for makers and artists.