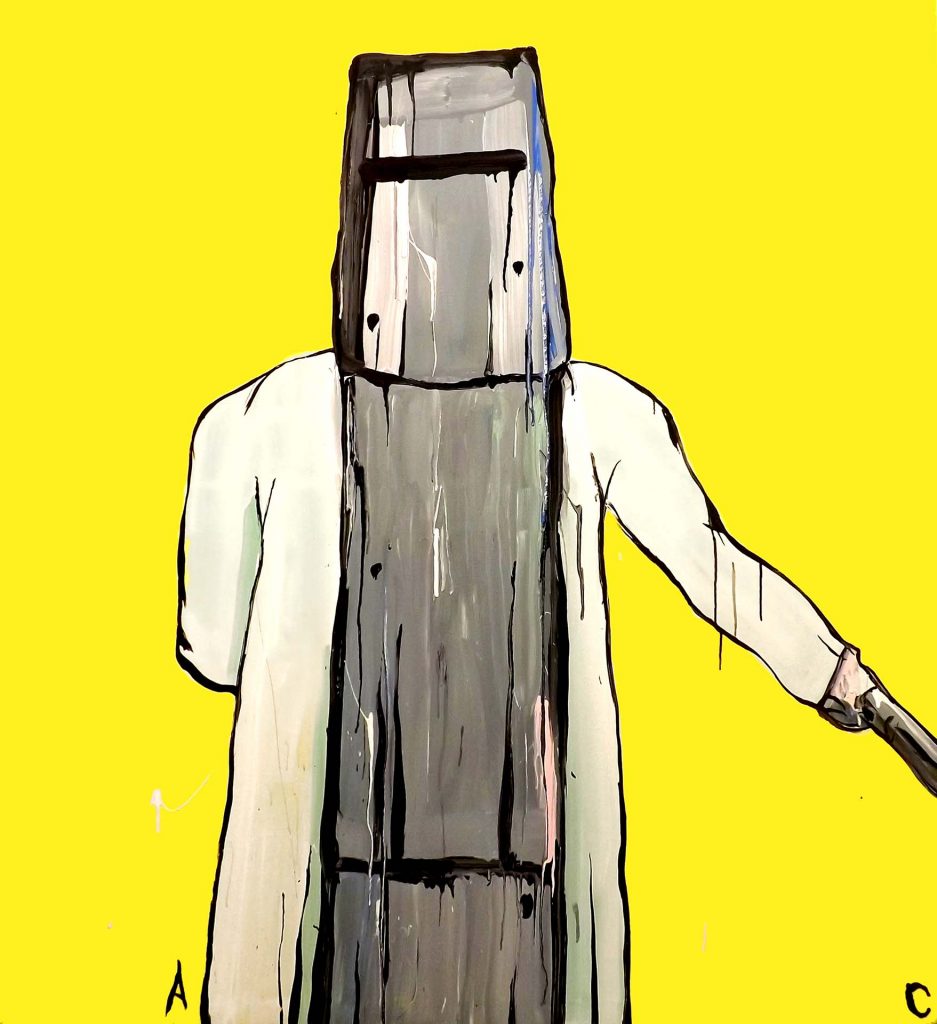 An exhibition showcasing the works of one of Australia's most colourful, collectible and controversial artists is showing in Fortitude Valley from February 1st.
Adam Cullen remains one of Australia's most recognisable contemporary artists. Rising to prominence after winning the 2000 Archibald Prize his early passing in 2012 left its mark on the Australian art movement.
Controversial from the start, Adam Cullen gained the moniker of an 'enfant terrible' after chaining a pig's head to his ankle during art school and wearing it for weeks as it deteriorated.
His work combined an irreverent humour and an astute reading of the human condition. Until his death Adam Cullen had no thought of changing direction on his interpretation of humanity and its many foibles. He was fearless in his approach, polarising his critics like few before him.
In 2008 Cullen was the subject of a major retrospective at the AGNSW. Then Director Edmund Capon remarked 'Cullen is culling the deep recesses of our own psyche and throwing out the trash on our own behalf while forever pointing the finger at hypocrisy and dubious premise'.
His work has been collected into major private and corporate collections and are included in public institutions such as the National Gallery of Australia, the National Gallery of Victoria and the Art Gallery of New South Wales.
Some find his work inspirational others find it questionable, it is nothing if not thought provoking.
The exhibition is showing from February 1st until Saturday 6th March at Mitchell Fine Art in Arthur St, Fortitude Valley Brisbane.
Mitchell Fine Art is open 6 days a week; Monday to Friday 10am – 5.30pm and Saturday 10am – 5pm, with parking available onsite. Art lovers can sign up to the gallery's mailing list via the website or follow socially on Facebook and Instagram.
Mitchell Fine Art is a large venue and there is ample room to view exhibitions safely, and the gallery staff are practicing safe social interaction.
For those that are unable to visit Mitchell Fine Art offers virtual exhibition tours via FaceTime or Zoom; please contact the gallery for more information.
To enquire on any artworks phone 07 3254 2297 or email admin@mitchellfineartgallery.com.
To view the exhibition online visit www.mitchellfineartgallery.com