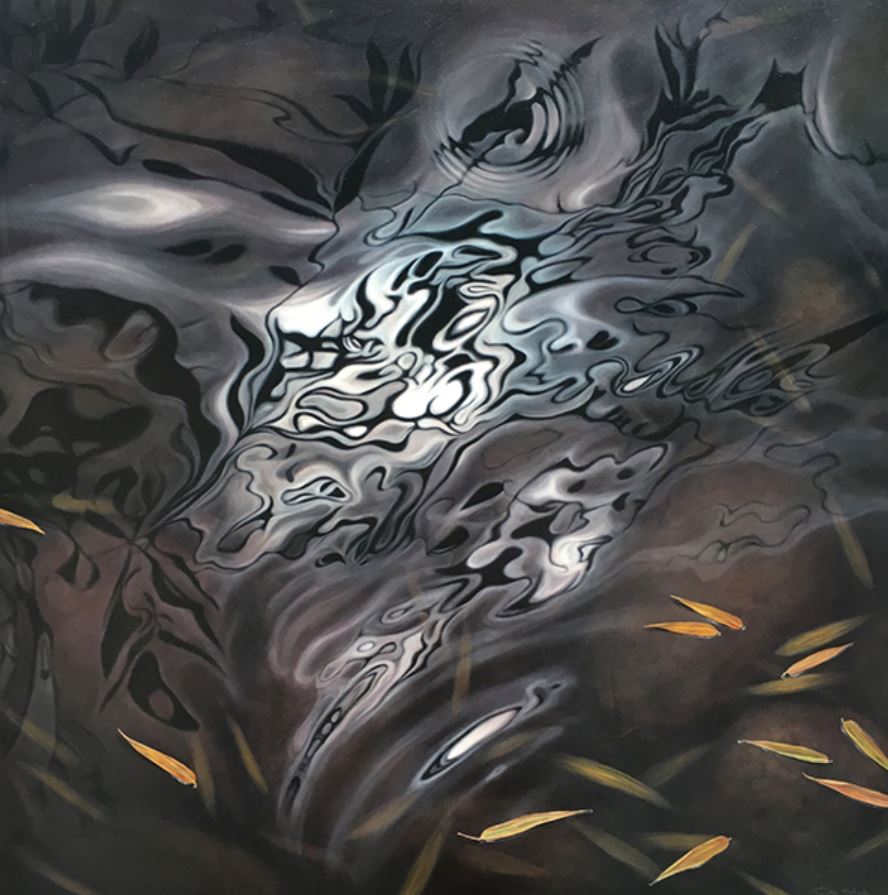 This show is an extension of Ai Shah's earlier series Notes on a Journey, this time using bamboo as a motif.
"The more I paint this series, the more I realise the endless possibility.  It is the feeling of opening up to a bigger world when you focus on the inner self.  The title Inner Bloom comes from this feeling."
Her passion is to paint water.  She wants to depict a moment of tranquillity.
"It is the moment things slow down, very quiet, beautiful and, it feels like you are right here.  The moment exists everywhere, but you can only encounter it when you breath with the earth.  The moment is very subtle, it only stays for a little while usually, but painting the moment tunes me again to being there. I love painting it. It is my life challenge how often I can see it, how long I can stay there. This challenge and painting is inseparable.  It would be wonderful if my painting can bring you to this moment.'
– Ai Shah
Image: Waterglider | Ai Shah, Oil on linen | 91 x 91cm