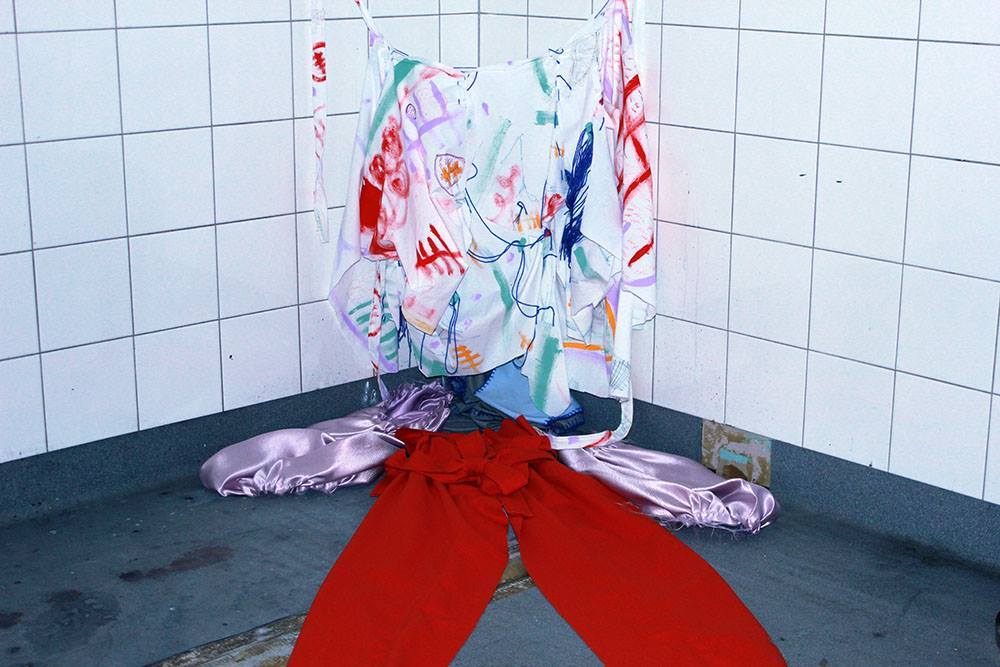 Showcased as a performance PUSH, PULL, PUSH, PULL, considers failure as a queer aesthetic to explore an opportunity for re-thinking, re-imagining, and re-embodying a queered identity in fashion. In an attempt to undo the lasso of binaries around queerness in fashion, the collection explores the construction of material and multivalent identities.
Trained in fashion design, Aidan Renata subscribes to the idea that fashion is about feeling. It is feeling that guides Renata's exploration of the potential clothing has to render the subjectivity of identity. Renata's work is a celebration of change on a personal, atomised scale, and of difference in the context of community.
TIME // 7-9pm with performance at 7:30 sharp
NEW LOCATION // Ampthill St Highgate Hill [street number announced on the date]
ACCESSABILITY

We apologise that there is limited disability access to this venue. Please be aware that access to the space requires walking downhill via a few steps and a dirt slope, and that access to the bathroom is up a flight of stairs. Please contact us for further information and we will happily assist you.