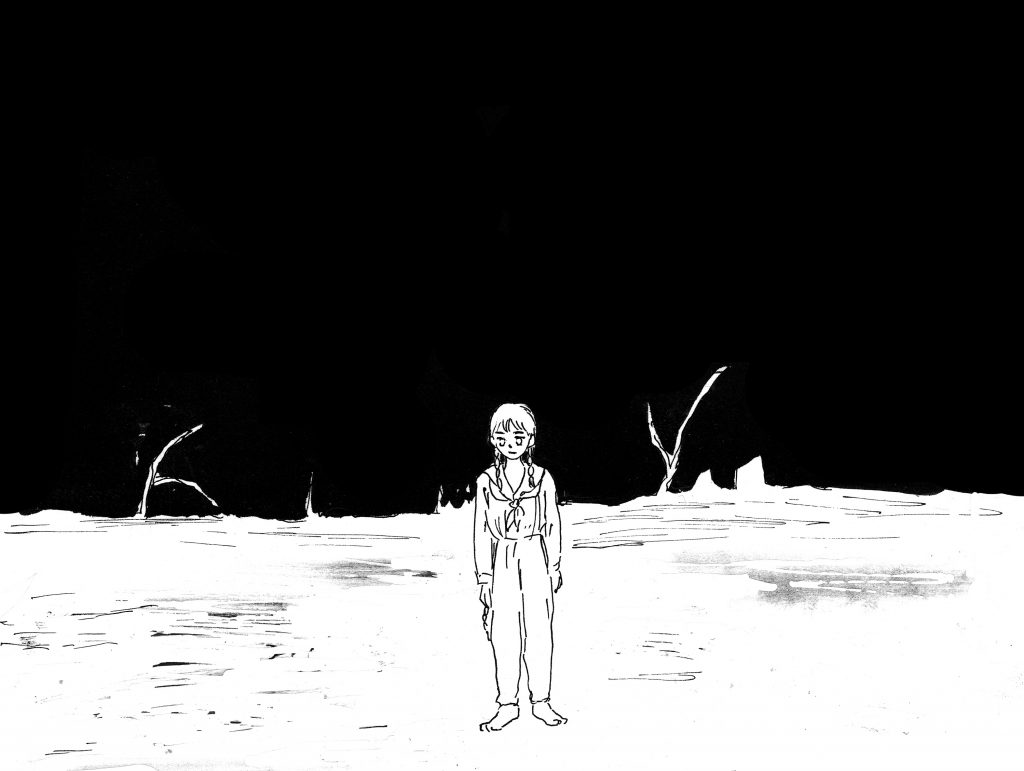 All We Can Do is Pray is a group exhibition and public programs to be held at Frank Moran Memorial Hall 8-16 March 2019. The artwork of three Japanese artists focus on the perspectives of marginalised people, including women, children and the elderly, in times of great loss. It features spoken, text and visual stories from World War II and the 2011 Tohoku earthquake and tsunami connected by the subjects' sense of powerlessness over their destinies, carrying on from past traumas into the present day.
Talk Event: Saturday 9th March, 3-4pm 
Join artists Junko Harada and Natsumi Seo in conversation with Reuben Keehan, Curator of Contemporary Asian Art at the Queensland Art Gallery | Gallery of Modern Art, discussing the historical and social contexts of their art practices.
OFFSITE:
Frank Moran Memorial Hall
Z11 Gona Pde, QUT Kelvin Grove Campus
map
Exhibition Opening: Friday, 8thMarch.