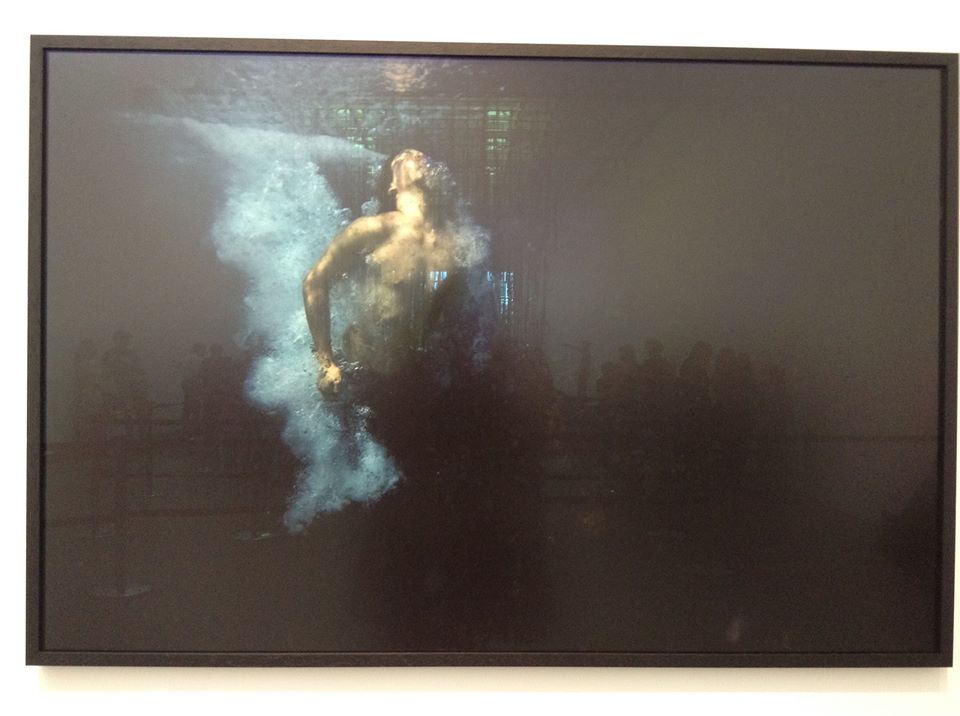 GOMA.Water.Camrip is an installation by Amelia McLeish, which pirates elements of the blockbuster exhibition 'Water', currently showing at the Gallery of Modern Art (GoMA). McLeish has recreated works from the exhibition in the style of a CAMRip, which are low quality bootlegs of movies that typically display audience silhouettes and bad audio.
The low-quality recreations featured in this show allude to the original works in 'Water', which range from photographs, to moving image and installation. McLeish posits that the ideas explored in 'Water' are vital to current political discourse, effectively communicating the necessity and vitality of water in our lives and communities. However, she suggests that the $18 adult entry fee is prohibitive to certain audiences and puts pressure on the institution to provide what certain publics might perceive as value for money. 'GOMA.Water.CAMRip' aims to highlight these concerns by creating a bootleg of the exhibition, with free entry.
As the Australian art-world grapples with a continued lack of support from governments, McLeish questions whether public cultural institutions have a duty to provide complete accessibility or must rely on public contributions in order to self-sustain.
Amelia McLeish is an emerging interdisciplinary conceptual artist from Brisbane. Her practice investigates the function of cultural institutions within their social contexts. McLeish closely examines how these institutions, through the ownership of artworks, can impact the cultural richness of contemporary art. McLeish holds a Bachelor of Fine Art (Visual Art) with Distinction from Queensland University of Technology (QUT).