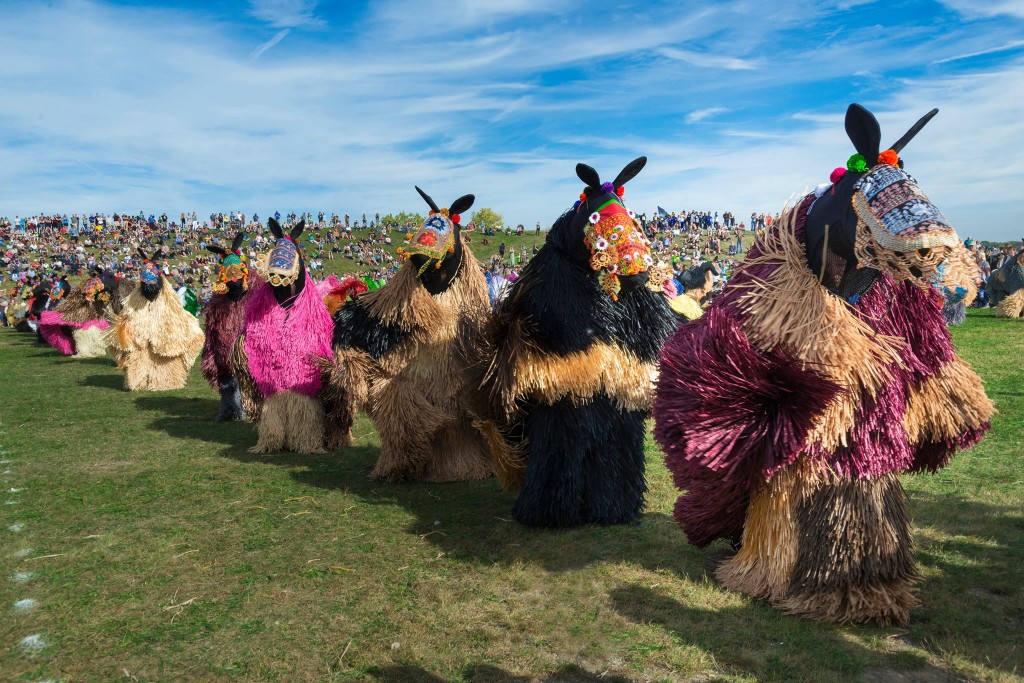 Join artist Nick Cave in conversation with Geraldine Barlow, Curatorial Manager, International Art, QAGOMA, in this special event in the lead up to GOMA turning 10. Cave's HEARD 2012 will feature as part of 'Sugar Spin: You, me, art and everything' during GOMA Turns 10, and will be activated in a spectacular performance as part of the weekend celebrations on 3 and 4 December 2016.
Nick Cave is an artist, educator and foremost a messenger, working between the visual and performing arts through a wide range of mediums including sculpture, installation, video, sound and performance.
Cave is well known for his Soundsuits, sculptural forms based on the scale of his body. Soundsuits camouflage the body, masking and creating a second skin that conceals race, gender, and class, forcing the viewer to look without judgment.
Cinema A, GOMA | Free, no bookings required
Seating limited, please arrive early to avoid disappointment.
Nick Cave b. 1959 / HEARD DETROIT 2015 / Photograph: James Prinz / Image courtesy: The artist and Jack Shainman Gallery, New York