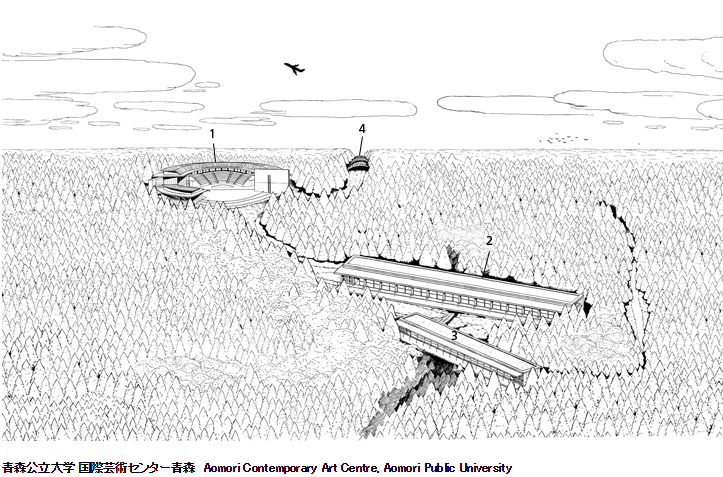 The Aomori Contemporary Art Centre (ACAC), Aomori Public University is an artistic institution in Japan centered on an 'Artist in Residence' (AIR) program. Artists are invited who play an active part in the field of contemporary art. Call for applications for the 3-month autumn residency programme, themed 'Time for A Change'.
During the residency period at ACAC, artists hold an exhibition and various exchange programs to contribute to the creative life. Through creative activities, presentations, workshops, and lectures by the artist, the aim of the program is to help the audience gain a deeper understanding of art and to promote international exchange.
IMPORTANT: applications must be sent by POST and received by 20 May 2016
Autumn residency program title: Time For A Change
The world spreads out before us. We discover some sort of order within it, and through thought, we create systems and frameworks and modify them to make sense of our world. These systems may seem unchangeable when one is within them, yet they can transform significantly depending on time and place.

 Even within the same paradigm, one small break with convention can be enough to alter people's perceptions. The work of the artist is just that: to rethink the mundane events that surround us, to reset the configurations and reframe them with a change in perspective. Their re-imaginings are often the impetus for subtle shifts in perception.

 The Artist in Residence (AIR) Program itself, which by definition has artists living and working in a temporary environment, may effect some kind of change in the lives and work of the artists, as well as the lives of the people who experience their artwork. For the Autumn 2016 AIR Program, we invite artists who feel it is "time for a change," whatever that change may be.
Four artists will be invited.
Period of stay : September 8 — December 16 2016
The selected artists will be provided with travel budget (only for international artists), studio, accommodation, exhibition and production expenses.
For more information please visit the – Website